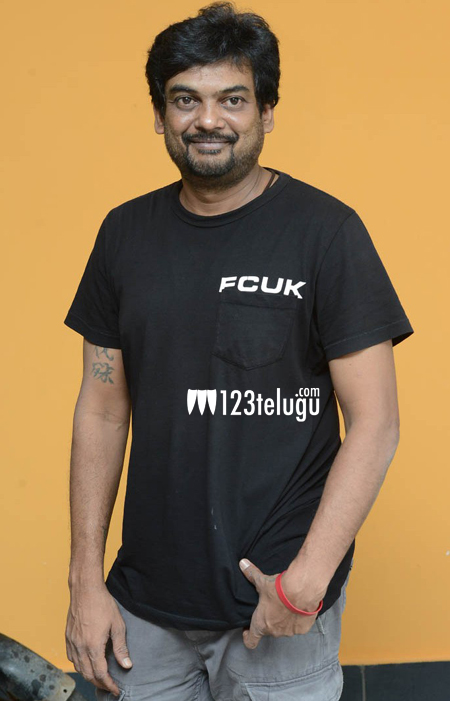 Dashing director Puri Jagan is known for writing scripts and filming them in no time. Off late, he has penned ​the ​story and dialogues for his brother Sairam Shankar's upcoming film 'Romeo'. This film is slated to release on October 10​,​​ ​and on this occasion, we caught up with Puri for a detailed interview. Let's see what he has to say​.
​​
​Q) What inspired you to write the script of 'Romeo'?
A) I wrote this story 4 years back. During the shooting of 'Nenu Naa Rakshasi', I ​went to Verona​,​ where Romeo and Juliet ​lived. There is a statue of Juliet​​ ​there​​ ​and lovers used to come and pray​ ​for the​ir love's​ ​success​.​ ​This inspired me to write th​e script.
​​Q) Tell us something about the film​ ​?
A) 'Romeo' is a cute and true love stor​y, ​which will entertain the audience throughout the film.
​​
​​Q) Tell us something about Ravi Teja's cameo in this film?
A) Ravi Teja plays the role of hero's brother​,​​ ​and his cameo is​ ​​very ​crucial for this film.
​​
​​Q) How far has debutante director Gopi Ganesh done justice to your story​ ​?
A) The film came out really well​,and ​​Gopi Ganesh​ has ​directed it 10 times better than ​what I did in ​my debut film. He gave a superb output in limited period ​and with limited team.​
​​
​​Q) Have you written this script just for Sai Ram Shankar​,​ and will it help his career?
A) I came up with this script for Sai, but as I was busy​,​ I handed it to Gopi​. This film will definitely help Sai's Career big time.
Q) What are the major highlights of this film?
A) According to me, this is ​a new love story and the visuals are fantastic. Sunil Kashyap's music is also one of the major highlights.
​​Q) For NTR​'s​ ​film you are directing a script written by some other person​. What is the​ ​reason behind​ ​​this ?
​A)​ As​ ​Vakkantham Vamshi​​​'s script was much better than what I wrote for NTR, I decided to go ahead with it.
​​
​​Q) Tell us something about NTR's film?
A)​ ​It is a cop story,​for which the shoot is currently on. The title is yet to be finalized​ and we will release the film on January 9th. ​
​
​​Q) Why you are not making films under your banner?
A) As I said earlier, from next year ​onwards,I will start​ ​​making​ ​films with young writers and directors​.​
​​
Q) ​What are your future projects ?
A) After NTR's film, I will work with Mahesh Babu. Apart from these​,​ there are few other projects which include a film with Rana.
With this we wrapped our interview with Puri, wishing good luck for his future projects.
Articles that might interest you:
Ad : Teluguruchi - Learn.. Cook.. Enjoy the Tasty food