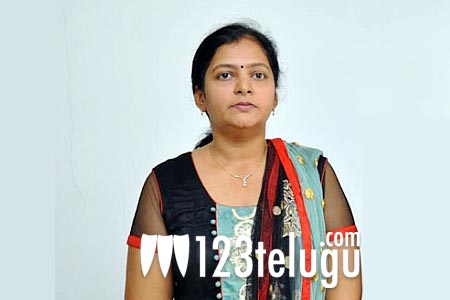 Neelima Thirumalasetty is a rarity in the Telugu Film Industry. Not only is she a dynamic person, she is also one of the very few ladies who produce films in the Telugu industry. We caught up with her for an exclusive chitchat. Here is the transcript for you folks. Read and enjoy.
Q) The big day is approaching. You must be pretty nervous.
A) (She Smiles) Nope. In fact, I am quite relaxed as the movie has come out well and we are confident about what we made.
Q) What made you get into movie production?
A) Well, the simple reason is Pawan Kalyan. I am a big fan of his and I have worked with him in the operation of Yuvarajyam (Praja Rajyam Youth division). He always encouraged me and when he wanted to make a fresh new kind of movie, we decided that we would want to produce it. Shobhu and my husband Nagesh are good friends and thats how we got together to produce Panjaa
Q) How is the experience of making a movie with a top star like Pawan.
A) Well, this entire experience changed my life for the better. It has been enriching and rewarding, but it has also been very tiring. We always had Pawan Kalyan's support.Vishnuvardhan is an excellent technician who knows what he wants and when you are in the hands of professionals, things become fairly uncomplicated.
Q) What is the most appealing aspect of Panjaa?
A) Panjaa is a very fresh film. The taking and characterization will be very new and we have attempted to introduce some new styles to the Telugu Film Industry. Every character will be remembered for the way it has been moulded. We want people to remember the characters and not the people who portrayed them. I have seen the first copy of the movie and I am happy that we have achieved what we wanted to achieve.
Q) Brahmanandam's comedy track is becoming a major point of interest. What would you say about that?
A) We had a fabulous time when shooting for the Paparayudu Song. Brahmanandam portrays a very important character in the movie and he makes his entry in the latter half of the movie. Pawan and Brahmanandam share a wonderful chemistry and it will look fabulous on screen.
Q) What about Ali? You are not highlighting his character. Is that a conscious decision?
A) (Smiles). Well, Ali has a very key role in the movie and it would be better not to reveal it now. You will enjoy it when you watch it. He will be seen quite a lot in the first half of the movie and he will be Pawan's associate.
Q) Can fans expect a blockbuster from Pawan with Panjaa?
A) Absolutely! The movie will appeal to Pawan's fans tremendously and they will come out of the theaters with a smile. There will not be any masala punch dialogues in the movie. Dialogues will be subtle and will have depth like the dialogue in the trailer. Abburi Ravi has done a fabulous job.
Q) The heroines are new to the Telugu Industry. Is it a conscious decision to avoid established heroines?
A) Yes. When we set out to make a new film. we did not want to cast established actresses as they bring a certain image with them. We wanted fresh faces with no baggage.
Q) Is that the reason why Pawan has a beard throughout the movie?
A) Yes. When we heard the script and Vishnuvardhan's narration, we decided that Pawan Kalyan should sport an all new look. Something that no one ever saw him with before. We screen tested him with the beard and we liked that. You will see that our faith has been justified.
Q) Apart from Pawan, Brahmanandam and the heroines, who else should the public watch out for?
A) Adivi Sesh has delivered a superb performance as a negative character. Same is the case with Jackie Shroff and Atul Kulkarni. They are the other principal characters in the movie and both of them have delivered a stunning performance.
Q) How would you rate Vishnuvardhan as a director?
A) He is a top class guy. He has made sure that each and everyone delivered their best. He extracted every ounce of performance from the artistes and its not easy to do that. Even though the movie was shot in Kolkata, Polacchi and other places, the audience will not miss the Telugu nativity.
Q) What are your future plans?
A) I love this industry and I have grown both personally and professionally after I ventured into this field. A couple of discussions are going on and I will make films in future. The immediate next step would be a second massive release for Panjaa in Tamil. We plan to do that on a large scale worldwide.
With that, we ended the interview. Let us wish Neelima the very best for her maiden production 'Panjaa'.
– 123telugu team
Articles that might interest you:
Ad : Teluguruchi - Learn.. Cook.. Enjoy the Tasty food