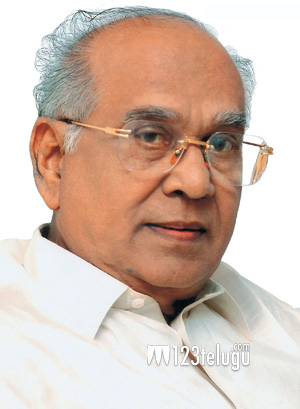 Dallas, TX: A number of admirers of Padma Vibhushan, Natasamrat Dr. Akkineni Nageswara Rao gathered in St. Mary's Church on Saturday, January, 25th in Dallas to pay homage to the great departed soul. Dr. Prasad Thotakura, TANA Past President, recalled Dr. ANR's visit to Dallas in 2012 when TANA presented him with "TANA Life Time Achievement Award" and released 89 commemorative coins in honor of Dr. ANR during his 89th Birthday celebrations.
Bakthavatsalu Dhama, Ravi Kondabolu attended all the way from New York and Sarada Akunuri, Past President of Houston Telugu Association, a noted singer who had an opportunity to sing in front of Dr. ANR during his 90th celebrations in Hyderabad in September 2013 also attended from Houston to pay last respects to Dr. ANR. Ravi a close associate of Dr. ANR for several decades stated that he was in touch with him almost every day until his last days and the bondage between him and Dr. ANR family was memorable.
Dr. Prasad Thotakura received the Dr. ANR's Life Time Achievement Swarnakankanam award in 2013 during Dr. ANR's 90th Birthday Celebrations in Hyderabad, Dr. Srinivasa Reddy Alla in 2011 and Ravi Kondabolu in 2006.
Some of the great admirers of Dr. ANR like Dr. C.R. Rao, Dr. Srinivasa Reddy Alla, Ravi Kondabolu, Murali Vennam, Chalapathi Rao Kondrakunta, Rao Kalvala, Dr. Viswanadham Puligandla, Dr. Sudhakar Rumalla, Suresh Vuluvula, Krishna Priya, Sai Sathish & Dr. Prasanthi Ganesa, Prof. Jagadeeswaran & Rekha Pudur, Santha Puligandla, Ramakrishna Reddy & Anasuya Reddy Rodda, Dr. Narasimha Reddy Urimindi, Suresh Manduva, Subbu Jonnalagadda, Sarada Singireddy, Sateesh Punnam, Dr. Tarakumar Reddy, Nasim Shaik, Krishna Puttaparthi, Venkat Mulukutla, Hari, Samba Dodda, Srikanth Polavarapu, Dinesh Tripuraneni, Srinivasarao, Sarada Rao, Damodar Rayudu, Vijaya Mohan Kakarla, TANTEX President, Dr. Navaneetha Krishna Gorrepati, Past President of TANA, Prof. Sandhya Reddy Gavva, Past President of ATA, Ramasurya Reddy, Secretary of NATA, Ananth Pajjur, Secretary of ATA and Sathish Reddy, Trustee of ATA recalled their association and great joyous moments with the legend actor Dr. ANR.
Dr. Prasad Thotakura announced the formation of "Akkineni Foundation of America" (AFA) with an objective of taking Dr. ANR's life message of Hard work, Sincerity, Discipline and Dedication to profession to the next generation. AFA would like to recognize stalwarts from different walks of life who are responsible for building a better society namely Education, Police, Law, Journalism, Medicine, Community Service etc., every year and present them with International ANR Memorial Awards in Andhra Pradesh.
Dr. Prasad Thotakura, Ravi Kondabolu, Dr. Srinivasa Reddy Alla, Bakthavatsalu Dhama, Dr. Rao, Sarada Akunuri, Murali Vennam, Rao Kalvala and Chalapathi Rao Kondrakunta will serve as Board of Directors of Akkineni Foundation of America. AFA requested Andhra Pradesh government to construct ANR Memorial with his statue in a prominent place in Hyderabad and recommend Central Government to honor Dr. ANR with Bharatha Ratna the highest civilian award.
AFA thanked TV5, TV9, 6 TV and Desi Plaza TV for media coverage, St. Mary's Church management and a number of volunteers who made several arrangements of the event.
Photo Gallery link:
https://plus.google.com/photos/100568999469210658773/albums/5973442364603507649?banner=pwa
— Best Regards,
Prasad Thotakura
(M) 817-300-4747
Articles that might interest you:
Ad : Teluguruchi - Learn.. Cook.. Enjoy the Tasty food