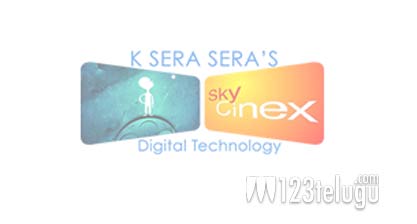 ~ The company will distribute premier Telugu content in DCI Format via partnership in USA & other Overseas Market ~
National, November 09, 2017: K Sera Sera Digital Cinema Ltd, a strategic business vertical under KSS Ltd, has entered a strategic partnership with Skyhigh Movie Inc., the largest content provider in the USA and other Overseas Market. With this association in place, the digital cinema company will extend the Telugu catalog and distribute the same in DCI Format to their USA market. With an initial presence boasting 50 cinemas in AP & Telangana State, the company is bullish in its expansion plans both in AP & Telangana. The company Plans to install their technology in around 300 screens by March 2018.
K Sera Sera Digital Cinema Ltd. is among the country's largest distributors of Indian cinema via its SkyCinex technology IP. Expanding its presence in markets across the country, the brand has established a firm holds on markets. K Sera Sera is the company who have produced Bollywood blockbusters like Partner, Golmaal, Sarkar, Sarkar Raj, Ek the Power of One and many more.. With this association, the company will take South Indian cinema's biggest productions to the global market including hits like Khadi 150, Nene Raju Nene Mantri, Fidaa, Baahubali 2 and many others. Skyhigh Movie Inc. have provided content to mega blockbuster movies like _ Khadi 150, Baahubali 2, Fidaa , Nenu Local, Nene Raju Nene Mantri in the past. In this year Skyhigh Movies has provided content to more no of movies in Overseas.
Speaking about the association with Skyhigh Movie Inc., Mr. Rahul Kanani, Group CEO of KSS Limited & CEO – KSS Digital Cinema Ltd. said, "With our recent expansion into the AP and Telangana markets, it is exciting to announce our partnership with the largest Telugu film distributor cum content provider Mr. Linu John, Skyhigh Movie Inc., Our plans to aggressively penetrate markets in India and internationally have borne fruit, with more such associations in the pipeline for both content acquisition and distribution we hope to offer a diverse catalog of content. We are excited about our latest venture and hope to announce more such news again and soon."
Speaking about the association, Mr. Linu, Proprietor of Skyhigh Movie Inc. said, "Telugu cinema has gone beyond the South India market and expanded extensively into international markets. With a growing presence in USA, KSS Digital Cinema will help us build a stronger connect with the Indian and non-Indian diaspora there. We look forward to replicating this association with KSS Digital Cinema for other markets as well and present Telugu cinema's biggest hits to the whole world."
KSS Digital Cinema Ltd. reaches out to more than 100 million viewers a year. It also owns the IPR of both, the SkyAriya HFR and 3D-ready digital cinema playback systems, along with award-winning DP Projectors from Digital Projection (UK).
About KSS Limited
KSS Ltd. (formerly known as K Sera Sera Ltd.) was incorporated in September 1995. Headquartered in Mumbai KSS Limited is currently listed on the BSE, NSE and the Luxembourg Stock Exchange. Headed by team of professionals, the company has varied interests in the realms of entertainment and gems and jewellery business. KSS, as it is commonly known, focuses on the entertainment film business; with three business entities focusing on digital cinema rollout, the building of miniplex cinema screens, and alternative content programming in cinema theatres, respectively. With Birla Jewels and Birla Gold & Precious Metals Ltd, KSS Ltd. enjoys the dominance in the jewellery segment in the country.
Articles that might interest you:
Ad : Teluguruchi - Learn.. Cook.. Enjoy the Tasty food