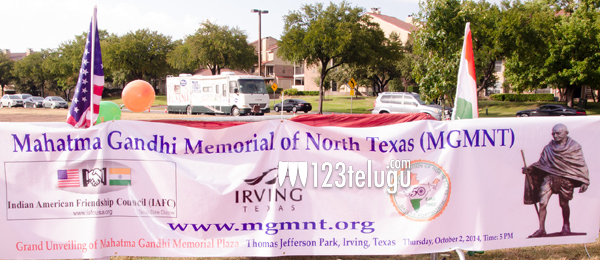 October 2nd 2014 Irving, Texas – Grand Unveiling of Mahatma Gandhi Memorial Plaza at Thomas Jefferson Park, Irving, Texas
"You must be the change you wish to see in the WORLD" said and believed the ardent peace lover, who walked the talk all through his simple yet powerful life.
Revered the world over for his philosophy "Peaceand Harmony",Mahatma Gandhi as the world proudly calls him "BAPU"…has been remembered for more than 6 decades now since he left for eternal peace. On this October 2nd, 145th Birthday of Mahatma Gandhi, Irving City marked its page in American History by Unveiling Mahatma Gandhi Memorial. Mahatma Gandhi Memorial of North Texas (MGMNT) under the able leadership of Dr. Prasad Thotakura has fulfilled the community's long cherished dream ofMemorializing Mahatma Gandhi.This memorial will be a prominent landmark, great pride and honor for DFW community, and will be an inspiration for our coming generations. Mahatma Gandhi Memorial is DFW community investment and asset that symbolizes pride and respect for Mahatma.
Inspite of heavy rain and thunderstormswhich caused brief interruption of the arrival of guests and public to witness the grand unveiling, by GOD'sgrace rain stopped in time, beautiful clear sunny sky opened up with a big rainbow blessed the occasion.
Several guests and dignitaries from around the world attended the ceremony. Mr.Satish Dhupelia, the great grandson of Mahatma Gandhi attended as a Chief Guest of Honor from South Africa. Several Special guests namely Rev.Jerome LeDoux, representing Dr.Martin Luther King, Jr's family, Mrs. Sara, representing US Congresswoman Eddie Bernice Johnson with a special message, Irving City Mayor Beth Van Duyne, Consul General of India, Mr. P. Harish,Dr. Prasad Gollanapalli, Sevagram , Sabarmathi Ashram, India graced the occasion. Other special dignitaries includingMr. Mandali Buddha Prasad, Deputy Speaker, Andhra Pradesh Legislative Assembly, PadmaShri Dr.Yarlagadda Lakshmi Prasad, former Member of Parliament, Mr. Y. V. Subba Reddy, Member of Parliament from Andhra Pradesh participated in the event.
In the midst of thunderous applause and a lot of excitement, Chief Guest Mr. Satish Dhupelia (great grandson of Mahatma Gandhi) unveiled the "Mahatma Gandhi Memorial Plaza" to showcase the world.
People appreciated MGMNT leaders as Mahatma Gandhi Memorial Plazastands out tall among all memorials in the USA. The memorial has 7-ft Bronze statue based on 6-ft pedestal, elaborate inscriptions, elegant granite panels, stone walls, LED lighting, engraved Gandhi's quotations, as well as quotations of world leaders like Martin Luther King Jr., Nelson Mandela, Albert Einstein and President Obama. The plaza is situated in an 18-acre park with lush green lawns and waterfrontserine environment.
The sculptor Mr. Burra Varaprasad and co-sculptor Mr. K. Prasada Rao specially came from Andhra Pradesh to participate in the celebrations. MGMNT team, guests and community at large appreciated both of them for their remarkable craftsmanship and skill full artwork.
Mr. Taiyab Kundawala, Co-chair, MGMNT commented that this Memorial wouldn't have been possible without the vision, passion, commitment and able leadership of Dr.Prasad Thotakura, the Chairman of the Project. MGMNT team has shown a remarkable teamwork to bring out this memorial to the community.
Dr. Prasad Thotakura, MGMNT Chairman in his remarks appreciated the whole hearted support of the community, the great cooperation from the City of Irving, the team work form the fellow members, and especially the hard work of Mr. Rao Kalvala, Secretary and Construction Chair, who spent numerous hours to make sure the statue complete on time without comprising the quality.
Mr. Rao Kalvala mentioned that the Mahatma Gandhi Memorial will be a prominent landmark and symbolizes DFW community's pride and respect for Mahatma. The plaza has been built to last for generationsto come.
Mr. Satish Dhupelia expressed that the statue is so lively; inscriptions are very motivational to all. He stated that "MGMNT's vision of this Memorial will be an inspiration to all generations" will certainly come true.
Mrs. Swati Shah, Co-chair gave vote of thanks and appreciated the City, Volunteers, Sponsors, community and guests for their active participation.
Day 2 – October 3rd 2014 – MGMNT has hosted an appreciation Banquet that was attended by more than 400 people including sponsors, supporters and Guests.
Mrs. Swathi Shah, MGMNT Co-Chair, began the evening by welcoming all and invited MCs Mrs. Shabnam Modgil and Mrs. Rajeswari Udayagiri to start the program.
Program started with US and Indian National Anthems followed by Mr.Taiyab Kundawala's remarks, followed by Dr.Prasad Thotakura, the man behind the project. Dr. Thotakura gave some insights about the project, reiterated the efforts of Mr. Rao Kalvala and appreciated his dedication.
Dr. Prasad Thotakura said – "This is not an Indian American project but a global project since Gandhi belongs to the whole world. Our committee comprises of all faiths like Hindu, Muslim, Christian, Buddhist, Sikh, Jain etc., and all colors like Whites, Blacks, Hispanics, Jewish etc.,".
Mr.Rao Kalvala elaboratedproject details of the last four years and expressed that the Mahatma Gandhi Memorial symbolizes pride and respect for Mahatma, will be inspiration for coming generations. Thanked MGMNT team members and volunteers.
Mr. Satish Dhupeliain his remarks stated that youth involvement is necessary to take ideals and principles of Mahatma Gandhi forward. Guest Speaker Dr. Prasad Gollanapallirepresenting Sevagram, Sabarmathi, India explained the real Gandhian Philosophy as an advocate for Gandhian thought. Program was concluded by appreciating all the sponsors. A special honor was given to prime sponsors like Mrs. Kalpana & Mr. Ramesh Bhatia, Mrs. Indira & Dr. Om Singla, Mr. Trammell Crow, Dr. Chandra & Mr. Hirabhai Patel, FunAsiA, Dr. Geetha & Mr. Paul Pandian.
MGMNT Team gave a surprise Chairman Dr. Prasad Thotakura by felicitating and presenting "Jewel of India" award with a 4 foot tall elegant Crystal memento for his vision, passion, commitment, dedication and leadership in realizing the long cherished dream of the community". Dr. Thotakura tanked for this surprise honor and appreciated all team members for their hard work and team work in carrying out different responsibilities with a unified voice.
Day 3 – Oct 4th 2014–"Gandhi Peace Walk" was held at GandhiMemorial plaza at Thomas Jefferson Park. The event was attended by hundreds of enthusiastic peace lovers. Mrs. Swati Shah, Co-Chair, MGMNT welcomed the gathering and gave detailed instructions before the launch of the peace walk.
Hon. Mayor Beth Van Duyne attended and welcomed the crowd to participate in the walk.
Dr. Prasad Thotakura, Chair-MGMNT, announced "from now on every year on October 2nd, MGMNT comprises IANT and IAFC leaders would host peace walk in this park and encouraged people to participate in large numbers and walk every day for healthy living".
Mr. Satish Dhupelia led the walk while walkers carried US, India, Texas flags besides placards with Gandhiji's quotations. Mr.Satish Dhupelia appreciated MGMNT leadership for bringing awareness of Mahatma Gandhi philosophies and principles in DFW community. Mr. Dhupelia narrated Gandhi's life and his amazing unknown stories. He strongly believed it is imperative to introduce lessons on Gandhi in all schools at a primary level. Dr. Prasad Gollanapalli, Saryodaya leader motivated people and urged to learn more about Gandhi.
MGMNT Steering committee consist of – Chairman Dr. Prasad Thotakura, Co-Chair – Mr. Taiyab Kundawala, Co-Chair – Mrs. Swati Shah, Secretary – Mr. Rao Kalvala, Treasurer – Mr. Dilip Patel. Board of Directors: Mrs. Shabnam Modgil, Mr. Piyush Patel, Mr. Jack Godhwani and Mr. Paul Pandian. Fundraising Chairs: Mr. John Hammond, Mr. Sudhir Parikh, Dr. Srinivas Potluri and Mr. Kuntesh Chokshi. Advisory Board: Mr. A.K. Mago, Mr. Amir Rupani, Mr. MVL Prasad, Mrs. Marqueax Price, Prof. Caroline Brettell, Mr. C.C Theophine, Ms. Pauline Medrano, Dr. Om Singla, Mr. Trammell Crow, Mr. Ramesh Bhatia and Ms. Cindy Schwartz.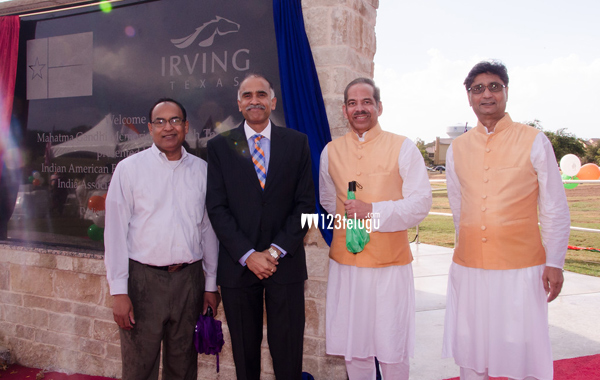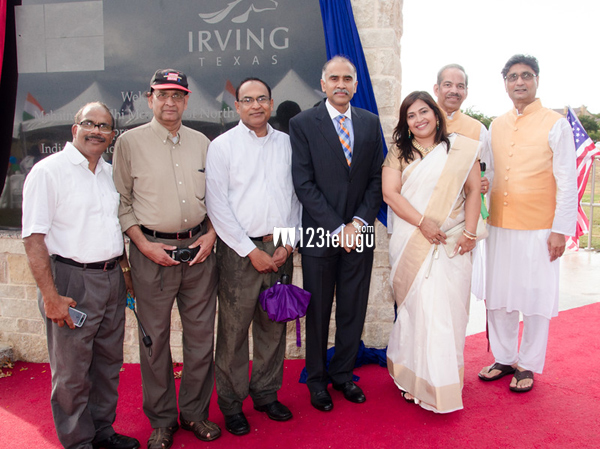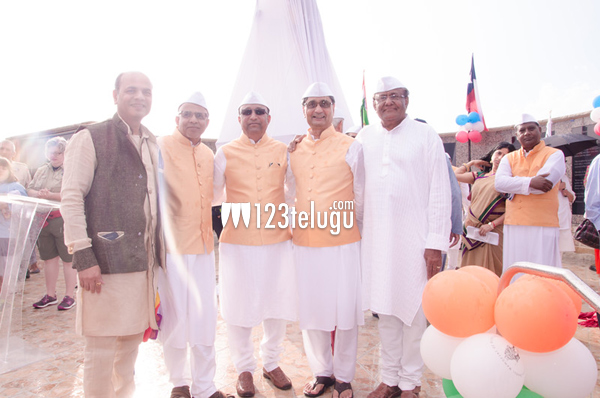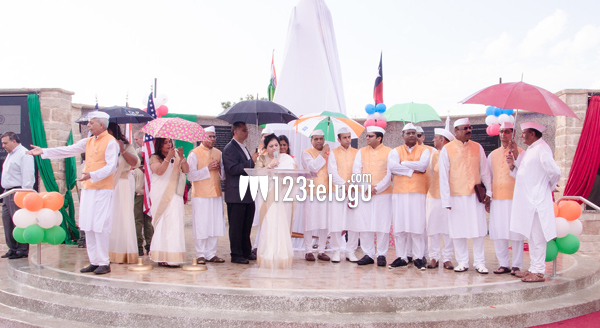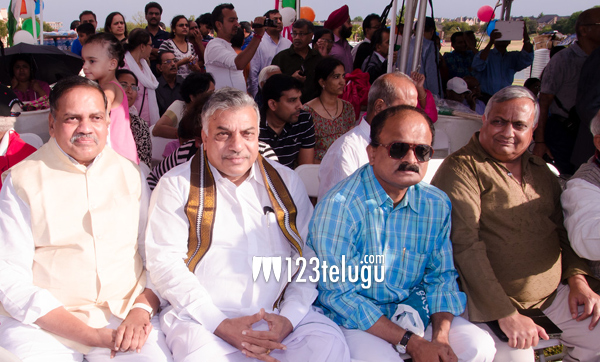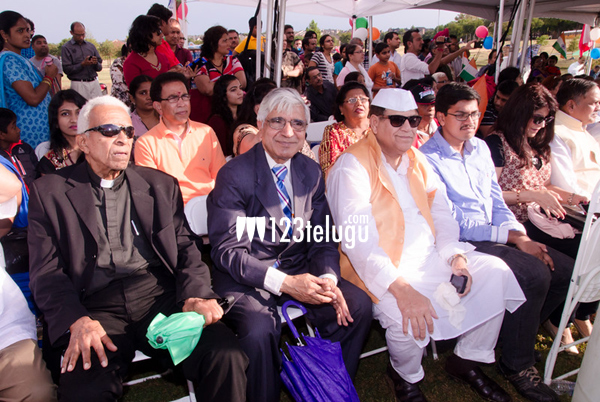 Articles that might interest you:
Ad : Teluguruchi - Learn.. Cook.. Enjoy the Tasty food