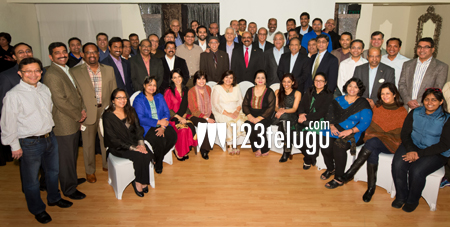 Dallas, TX: "We are very much delighted to announce that more than four years of our hard work dealing with the City of Irving in Texas State has finally yielded into fruitful results in getting final approvals and permissions from the City Mayor and Council members to install Mahatma Gandhi (Statue) Memorial in the City of Irving in Dallas/Fort Worth area. This one of a kind $700,000 (Rs. 5 Crore) budgeted project will be supported by many Indian Americans, Businesses, Community organizations and Indian and US Corporations. This will be a very proud project of all races, religions and ethnicities since Mahatma Gandhi is a World leader "said Dr. Prasad Thotakura, Chairman, Mahatma Gandhi Memorial of North Texas (MGMNT).
This memorial will be located in Thomas Jefferson Park (1201 Hidden Ridge, Irving, TX) which has more than 10 acers of lush lawns, lake, trees with solar light panels and beautiful landscape as added attractions. A 7 foot tall Bronze statue of Mahatma Gandhi on a 6 foot pedestal will be placed surrounded by 8 foot granite walls with quotations of Gandhiji and also quotations of world leaders who were influenced by Gandhiji like Nelson Mandela, Martin Luther King, Albert Einstein, President Obama, etc.,
This Mahatma Gandhi Memorial Plaza promotes the principles and the vision of Gandhiji like tolerance, discipline, peace and selfless service to the mankind. Mahatma Gandhi is the best role model for the present society. The path of love and non-violence, combining all the intellectual capabilities and physical strength to serve others was Gandhi's way of life.
Dr. Thotakura said – Ground Breaking Ceremonies of this Mahatma Gandhi Memorial Plaza would be held on Saturday, May 3rd, 2014. Honorable Nikki Randhawa Haley, Governor of South Carolina (the first Indian American woman Governor) will be attending as a Chief Guest, Hon. Parvathaneni Harish, the Consul General of India and Honorable Beth Van Duyne, Mayor of Irving City will be attending as Special Guests..
Mahatma Gandhi statue sculpted by famous National Award winning sculptor Sai Vara Prasad of Vijayawada has already reached Dallas. The grand opening ceremonies of the project are planned for October 2nd, 2014. Family members of Mahatma Gandhi, Nelson Mandela and Martin Luther King besides many US and Indian policy makers are expected to attend these Grand opening ceremonies.
Mahatma Gandhi Memorial of North Texas (MGMNT) is Chaired by Dr. Prasad Thotakura, Taiyab Kundawala, Swati Shah as Co-chairs, Rao Kalvala as Secretary, Dilip Patel as Treasurer and Shabnam Modgil, Jack Godhwani, Piyush Patel and Paul Pandian as Board of Directors. John Hammond, Dr. Srinivas Potluri, Sudhir Parikh, Kuntesh Chokshi are serving as Fundraising chairs.
MGMNT humbly requests your support to the project. For more information, please contact Dr. Prasad Thotakura at 817-300-4747 or prasadthotakura@gmail.com. or www.mgmnt.org.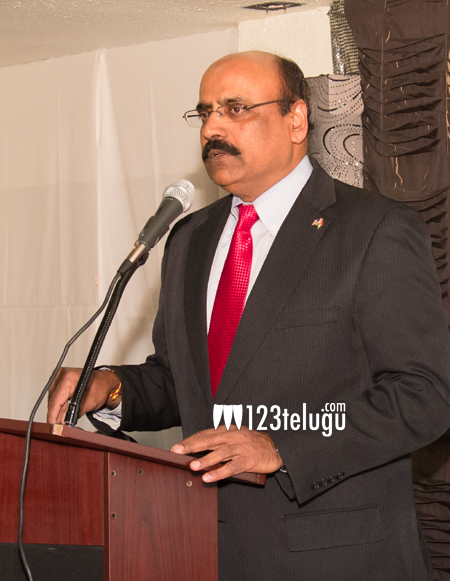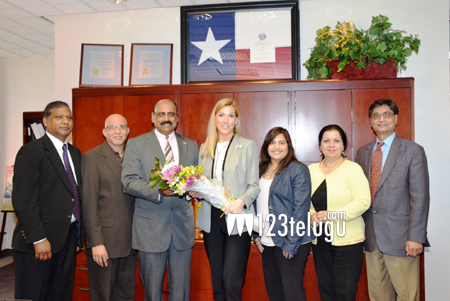 Articles that might interest you:
Ad : Teluguruchi - Learn.. Cook.. Enjoy the Tasty food