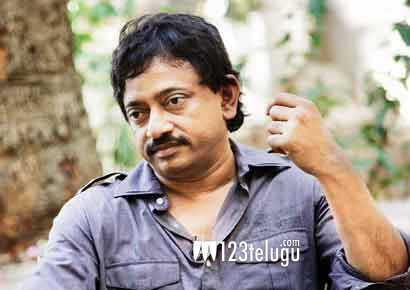 ​The film Saavitri/Sridevi is a subject matter of a teenager getting attracted to an older women which was already dealt with in highly acclaimed films such as Malena, Cinema Paradiso, Summer Of 42, Raj kapoor's Mera Naam Joker, Thoorpu Padamara etc which won accolades nationally and internationally.
Now coming to the point that a poster of my upcoming film was released and some organizations started agitating without any understanding of it ,I felt a need to clarify things to those misinformed and misguided organizations And hence I am releasing this press note..
I came to know some people more than for the poster, are offended by the content of my first press note. I am once again reiterating that during my childhood I used to be very much attracted to my teacher named saraswathi. Recently I have told this to her and she took it with a smile and that's because she has the common sense knowledge that in teenage stages one goes through these kind of attractions which is quite natural and accepted by psychologists world over .so when she herself doesn't have any problem I don't know why,who doesn't know anything about this has a problem and this is the problem for me.
Just by watching my poster if those people are imagining the story of the film and taking it for granted that the woman in the poster is a teacher is highly deplorable
I clearly mentioned in the press note that my own infatuation on my teacher is a personal experience and that I did to just draw attention to the point of the film .
A few others reportedly got offended by the title "savitri"and the reason they say is as per mythology "savitri" is a chaste.Does this means they are indirectly saying that women with all other names are not chaste.I am ashamed to hear such narrow thinking of those people.The State commission for protection of children's rights also assumed that the woman in the poster to be a teacher and they sent a notice to me . I want to clarify once for all that the film is neither my story nor the woman in the poster a teacher in the film.
The film is primarily about the ill effects of a boy being subjected to a fast moving present life styles around us and how it affects him and the people around him..the content in its finality I am not obligated to reveal here to people who have no authority to ask me and if at all there is such objectionable material there's a government appointed censor board to deal with it at an appropriate time…so I feel that all these people are blindly and mindlessly speculating about a non existent issue in the film in a prematureway.and as per the notice sent to me by the state commission for protection of child rights I will reply to them in detail on their misinformed allegations against me. I also want to clarify that the boy in the poster is already an actor who appeared in films before and in my film he is doing his job with his parents approval and actually in their presence.
I am going to move legally against all the people who for the sake of their own cheap publicity gave my film negative publicity thus affecting the monies,reputation and the efforts that went into making this movie because I am deeply hurt by such gross irresponsibility on their part
RGV.
Articles that might interest you:
Ad : Teluguruchi - Learn.. Cook.. Enjoy the Tasty food