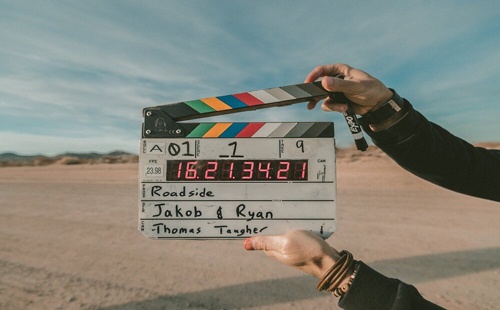 Art has no boundaries and has always made content with unique themes and stories. As talented artists come to the forefront, audiences are bestowed with fresh content like never before. And one such theme that is known to deliver both clever and fresh content is gambling. Be it our favourite superstars rolling the dice to perfection or classic movies revolving around casino games, gambling has always made its mark with movies. As a result, today, we are going to be looking into the influence of gambling in movies.
Introduction
Witnessing superstar Rajnikanth gamble both in movies and in real life should certainly serve as a proper introduction to gambling in India. While the laws were not always kind to gambling, they managed to evolve through time and serve as the gateway towards online gambling. Thanks to that, online gambling is now a viral sensation in India as it comes packed with all the right features and options. While that is yet to be captured in mainstream cinema, there are certainly gambling houses that depict the business in movies.
A Proper Form of Characterization
Movies thrive on characters and thus, require a unique form of characterization. Displaying the same revolves around the usage of elements, behaviour and various other actions that keep giving you hints about a particular character. As a result, one can classify gambling to be a proper form of characterization as you get an idea about an individual when you see them gambling.
For example, if a character is always looking at ways to win at gambling games like Teen Patti, you can conclude that they are someone who is obsessed with winning and takes every opportunity in life as a move to win. Since characterization is vital to the story, utilizing activities like gambling will certainly be of great help in pushing forward the story and getting the message clear. Thanks to that, Indian filmmakers look towards utilizing gambling as a move to take forward their story.
Exploring the Best Indian Gambling Movies
The introduction of online gambling has certainly seen a huge change in the ways and methods that we used to gamble. Since online gambling moves forward as casinos with rupees, everyone is excited about the same and is always ready to explore the hidden potential on this front. But do movies have a say in this matter? Of course, they do. In fact, some of the Indian movies based on gambling have received top reviews and are now classified into a list of the best Indian gambling movies.
1) Teen Patti
Teen Patti is a famous name that first comes to mind when you hear about the best Indian gambling games and also the best Indian gambling movies. Starring Amitabh Bachchan, Shraddha Kapoor, Ben Kingsley and R. Madhavan in leading roles, Teen Patti went on to place its mark on the Indian gambling scene. Not only did it do a fine job in depicting the art of gambling but it also displayed the unique talent of Leena Yadav, the filmmaker responsible for bringing this movie to the big screen.
2) Gambler
The story of inspector Dayashankar Pandey revolved around gambling and as a special concept, it worked for the better. Starring Shilpa Shetty, Aditya Pancholi and Gulshan Grover, Gambler went on to serve as a fine example that the Indian gambling scene can be displayed through movies. With the current crop heading towards online gambling, Gambler is a rare depiction and if you haven't seen the movie, you should probably change that as soon as possible.
3) Striker
Bringing in a talented cast featuring Siddharth, Vidya Malavade and Anupam Kher among others is always going to work and Striker is the main example on this front. Directed by Chandan Arora, the movie revolves around a talented carrom board player and brings in shades of a young-age gambler. Since it keeps displaying a unique style of storytelling, you are bound to fall in love with this movie and witness a whole new take on gambling.
Exploring the Future
While we can always pick movies about gambling from the past, it is the future that tends to be the next big chapter. With the usual style of gambling being a common ingredient in movies, we can now expect films to display online gambling. Thanks to the sudden rise in demand for the activity, displaying it and bringing about a story around it is not going to be a difficult task. Characters can always have their smartphones and gamble with ease based on how the filmmaker wants to portray things.
Hence, online gambling in Indian movies could be the next thing in the future.
Content Produced by Indian Clicks, LLC
Articles that might interest you:
Ad : Teluguruchi - Learn.. Cook.. Enjoy the Tasty food