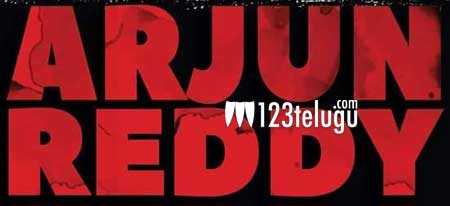 Unless you are living under a rock for the past few weeks, you would have heard of the latest Telugu Cinema's sensation, Arjun Reddy. I would not go to the extent of calling it, the new age Shiva like many have termed it but Arjun Reddy is Telugu cinema's Premam. The one we, Telugu people, can show off outside our state and feel proud.
Yes a Telugu guy made this movie and all Telugu people made this a blockbuster. The moment you ask why Arjun Reddy worked, there are too many stock answers like it is very realistic, it is raw or it is very touching. For me it was none of them. Arjun Reddy worked because of some brilliantly written scenes sprinkled all over the 3 hour length. As a whole, the movie leaves you satisfied not because of the way it culminates towards the end nor because of the haunting songs but due to so many scenes where you laughed hard or felt the anger of the hero or helplessness of Arjun's friend Shiva or scenes involving never before seen on Telugu cinema screens cussing and of course decent proceedings.
In a generation, where people started smoking more after the Mukhesh vidoes hit the theaters, releasing a movie like Arjun Reddy and expecting people to learn only good from it is too foolish of an expectation. Youth is always on the edge and they may use Arjun Reddy as an excuse now to use cuss words more in public or share Arjun Reddy style insults or use of the censored controversial cuss word more. But that cannot be termed as Arjun Reddy's fault. One should admit that Arjun Reddy succeeded in hitting the right chord with audience. No one can deny that but the influence on the society or for that matter the influence of any cinema on audience is not cinema's fault. If people do not become Budhas looking at Gauthama Budha story, you cannot complaint about the movie based on Osama Bin Laden.
More than anything, Arjun Reddy comes closest to depicting the frustrations of youngsters over authority, foolishly narrow minded parents and unnecessary taboos that still exist in the society and that's what brought Arjun Reddy closest to audience. I am about to conclude the article and almost tempted to end the article quoting holi scene dialogue in some way but I will not. Instead I will conclude by saying, Mr. Sandeep Reddy Vanga, what the Arjun Reddy, dude. Hats off.
–Column by Rohit (Opinions expressed are his own)
Articles that might interest you:
Ad : Teluguruchi - Learn.. Cook.. Enjoy the Tasty food