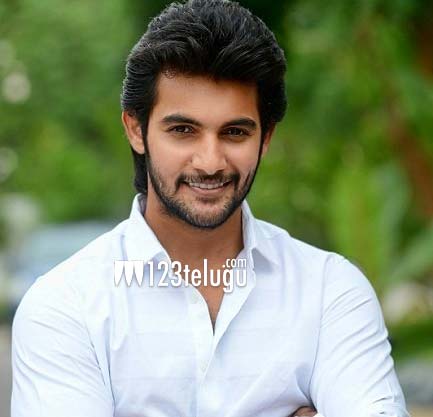 Continuing the lockdown interview series, today, we bring you an exclusive interview with hero Aadi Sai Kumar. In detailed conversation, we spoke to Aadhi about his new innings, wrong choices, family support, future projects, and much more. Here is the transcript.
What have you been doing during the lockdown?
I was shooting for one of my films when the lockdown was announced. Since then, I am at home and as I have a four-year-old daughter, I am spending a lot of time with her and my wife. I don't watch TV that much but I am working on my fitness and listening to scripts.
Why do you always maintain a low profile?
I am asked this a lot but trust me, I am a silent guy who keeps to myself most of the time. Even my friends ask me why I am not seen on social media. My answer to all those is that our work should speak but not our personal life. My life has been like that from the beginning but I am slowly changing myself with the trendy times.
What did you learn from your recent failures?
I entered the industry at a very young age and saw success with my first two films itself. Then, you are young and people around give you suggestions that do not work. I did a few commercial films that did not click. So, post-Shamantakamani, I have given a new perspective to my career and my upcoming films will change my image and destiny in Tollywood.
Tell us about your future projects?
I have four films lines up and two of them are also ready. They are Jungle, Shashi, and an out and out thriller. I have also signed a fourth film which I will announce soon. Each of these said above are different from each other. Jungle is a fantasy action thriller, Shashi is a possessive love story and the other two are also in different genres.
You are Sai Kumar's son and have better guidance. But why all these ups and downs?
Dad was always there for me and was the one who set me up with the initial projects. After a point, I am on my own and need to prove myself. .There are some wrong decisions that I took and pulled myself back. But it happens to everyone. He too got a bit hit like Police story late in his career and I am looking for my police story.
What kind of directors do you want to work with?
I am a big admirer of Sandeep Reddy Vanga and would love to work with him. Also, I am waiting for a chance to work with directors like Shekhar Kammula, Puri Jagan, and Mohana Krishna Indraganti. I will quote you an example here. No one knew about Naveen Polishetty but with one good film, he became famous and I am looking for that one good director who will pull the best out of me.
You got married at a young age. How does your wife support you?
She has seen it all and is a big force behind me apart from my family. She is the one who never interferes with my work and does not raise a question that bothers me. If I am not shooting, I am with my daughter and family and during these lockdown times, I am getting to help her a lot in her daily chores which I never did.
Advantages and disadvantages of being a Sai Kumar son?
The biggest advantage is the respect that I get in the industry. I did not have to struggle to become an actor and started my life smoothly. On the other hand, I get a lot of comparisons saying that my voice is not like my dad. Can I ever do a strong cop's role or have an illustrious career like him.
Taking about Sai Kumar, why is he not doing more films as an actor?
This question, you need to ask the Telugu film industry. Why an actor like my dad is not being cast in big films. He is a solid performer and can portray any given role. I feel Tollywood is not utilizing him properly.
Friends in the industry?
Sundeep Kishan is my childhood buddy and we are up together. We started training together and decided to do films at the same time and are very close in real life. He is a superb artist and has seen ups and downs in life and we both are looking for that one big hit that will change our career.
Future Plans?
Times are really changing and so much good stuff is being made and if I don't make use of these opportunities, then I am to blame for. That is the reason, I stopped thinking about the past and signed some good stuff. I am also open to doing shows on the OTT platform given the role is good.
With that, we ended our interview with Aadhi and wished him the best of luck for his future projects.
Interviewed by Avad
Articles that might interest you:
Ad : Teluguruchi - Learn.. Cook.. Enjoy the Tasty food