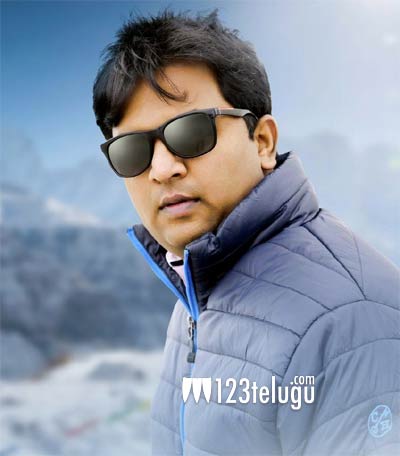 Continuing the lockdown interview series, today, we bring you an exclusive interview with noted distributor and producer Abhishek Nama. In a detailed conversation, we spoke to him about the falling theater business, scare for producers post-Corona, distributing 100 films, upcoming projects, and much more. Here is the transcript.
What have you been doing during this lockdown situation?
I was praying for the theaters to get open and so that our livelihood gets back on track. This is a crazy situation that no one was ready for. So many in our theater business and industry are suffering but we are doing our best to help them. Now with the relaxations on, hopefully, things will get better.
100 movies as a distributor is no joke. How do you feel?
I feel so proud of this achievement. I know many of them have distributed more than 100 films but at the age of 35, I feel it is a big achievement and I will continue to do the best in the days to come as well.
The process behind buying a film to distribute?
Mainly, it is the hero of the film and his market. Then, if it is a small film, then surely the trailer and visuals of the film need to impress. There is also an industry talk about the film when it is in the making. All these factors are considered to buy a film.
As a distributor, how do you handle losses when films do not do well?
That is a part and parcel of life. Film business itself is a risky one and the success ratio is quite less. There are times when we lose a lot of money and we cannot do anything about it. But the losses are also covered when a good hit film comes out.
What kind of difficulties will the producers be facing post-Corona?
Things have changed a lot in the last few days. 90% of the actors and technicians come from Mumbai. For them to operate, hotels and travel need to open, and most importantly, as producers we need to take care of our staff's health. So, the coming times will be challenging but we need to live with Corona and keep moving forward.
As a producer. What do you have to say about stars reducing their fee post-Corona?
The film industry is a place where demand and supply works. We as producers pay the hero how much he is capable of. I don't see that any star should reduce his remuneration as he is the one who pulls the crowds and does the business. If he does not have the capability, he will be paid less. Everything is interlinked and is done by seeing his/her demand.
Are OTT platforms a threat to theater and film business?
Initially, there was a lot of piracy. Many used to watch films on CDs. Then, YouTube came and it was said that so much content is there on it who will watch films. But the film business did not get affected. OTT is also the same, it is a new platform for content and will not affect theater business. Now, producers like us have more clarity to make films choosing these platforms.
You have worked mostly with young talent. When will you work with stars?
Everyone loves to work with stars and we too will work one day. Not many know that choosing a hero or director is not an easy process. Even though we producers approve many directors, the heroes will not like it. The same is the case with directors as well. It is not easy to set a project as once the project is locked we need to work on a positive note and take the team ahead.
Future Projects?
As of now, we are doing a film in the direction of Sudheer Varma. The hero, script, and other details will be locked in the nest two days to come and once it happens, we will announce it officially.
Personally, what kind of films do you like?
I like content-based films a lot. I feel that films should be path-breaking and set a new standard for the days to come. Film Industry is seeing new talent on a daily basis and the best is yet to come.
With that, we ended our interview with Abhishek Nama and wished him the best of luck or his future projects.
Interviewed by Avad
Articles that might interest you:
Ad : Teluguruchi - Learn.. Cook.. Enjoy the Tasty food