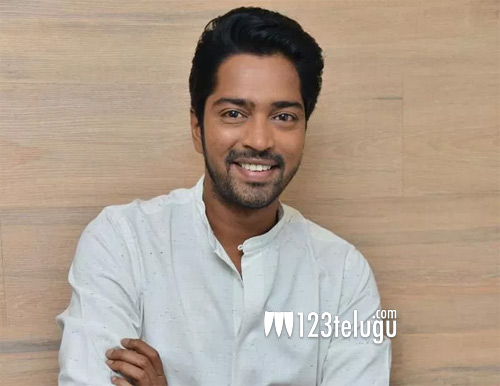 Continuing the lockdown interview series, today, we bring you an exclusive interview with star hero Allari Naresh. In a heartful and detailed conversation, we spoke to Naresh about his career, failures, priorities, future plans, family support and much more. Here is the transcript.
You were the first one to donate for the film workers?
After the shoots were stalled, I was walking on the terrace and suddenly remembered the daily wage workers of my unit from Naandi. I spoke to my producers and immediately arranged money for each of them and even deposited it into their accounts directly.
What have you been doing the lockdown period?
Basically, I am not a person who goes out much. During this period, I am spending quality time with my daughter and am also cooking for my wife. I have also been following a few web series like Money Heist and other Korean shows.
How was the post-release effect of Maharshi?
The response was amazing. People were shocked to see me in such a role. I got a good name as the industry and directors got an idea that I can do serious roles as well. Many thought that I would be flooded with more offers which did not happen and it is good in a way as I don't want to do every film that comes my way.
The whole experience of working with Mahesh Babu?
One of the best working experiences that I will cherish. Everyone knows about Mahesh's acting but I came to know him as a person. He does not know anything apart from films and family. Till now, I have not seen any star who respects others in such a warm way. Mahesh used to call me 'Sir' and I used to get embarrassed a lot. From the light boy to the director, he treats everyone the same. A real superstar he is.
Tell us about Naandi?
Naandi is a film that will release soon. I have pinned a lot of hopes on this project and am super confident that it will change things for me upside down. You can say with this film, you can see Allari Naresh 2.0 in the industry. The role and my performance will shock you.
How did you handle the ups and downs in career?
I have learned from my dad is not to blame anyone for your failure. For some reason or the other, I was the one who signed those films which did not work. But I am very clear from now on that even if I do fewer films, it will be quality ones. I have changed with the times and have understood what people are looking for in me and will do that in the coming days.
How has the family support been in these tough times?
I would have been happier if my dad was around. My mother has seen my success and she is used to the ups and downs in life. But my wife has not seen my success properly as things started falling down a bit post my marriage. As she has seen my lows, I want her to witness my highs as well and that will happen in the coming days for sure.
Do you feel your career would have been different if your dad EVV was alive?
Personally yes but not professionally. My dad always wanted to do things on my own. Whenever I used to sign some bad films, he used keep quiet as he wanted me to figure out success and failures on my own. Well, we miss him but things have to move on.
How do you feel when the press writes you off?
Success and failure are a part and parcel of the game. The trolling that is done these days has become personal which is bad. I read all the comments and take some good suggestions. But attacking personally, making comments on family and career hurts me a lot. But that is how things are these days.
Are you open to working on OTT platforms?
Yes, why not. Things are changing quickly and I want to come out of my image and comfort zone. The problem with many in the industry is that they think I am a senior hero and will not do dark roles and shows on OTT platforms. My comedy image is stopping them from approaching me. Through this interview, I want to tell that I am open to all sorts of roles that have depth and importance in them.
Actors who impressed you in recent times?
I love Ayushman Khuranna's work and want to do films like him and attempt every genre that is available. In Telugu, I loved Murali Sharma in Ala Vaikunthapuramlo and also like Rao Ramesh as an actor. His comedy timing is unique.
Any particular director you want to work with in the future?
I have worked with most of them but have been a big Puri Jagan fan. I am eagerly waiting to do a film with him and my all-time favorite Mani Ratnam.
Future plans?
I have been in the industry for almost 20 years now and survived the ups and downs which is a big thing. From now on, I want to be very careful and choose films which will take me to the next level. I won't be doing these regular songs and dance films and will look for projects that will be contemporary and change people's perception of my image. You can say I have understood what kind of films I need to do to be in the game. Naandi will be the first step.
With that, we ended our interview with Allari Naresh and wished him the best of luck for his future projects.
Interviewed by Avad
Articles that might interest you:
Ad : Teluguruchi - Learn.. Cook.. Enjoy the Tasty food