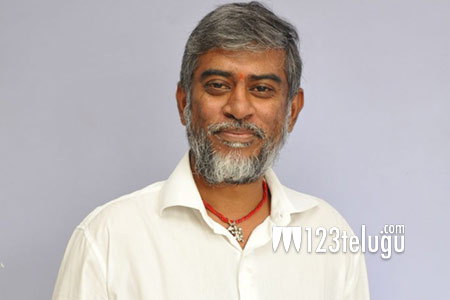 Chandra Sekhar Yeleti's films are always awaited with a lot of eagerness. All his previous projects have been quite intriguing and once again, he has come up with yet another interesting film Manamantha. On the eve of the film's release, we caught up with the critically acclaimed director for an exclusive interview. Here is the transcript.
Why didn't you choose any Telugu hero in place of Mohan Lal?
The role that Mohan Lal plays is quite intense and realistic. I felt that if any top star from Telugu had done it, the huge star power and fan following would have spoiled the character.
How did Mohan Lal come into the picture?
Once I finished the script and was finalizing my lead cast, I felt that Mohan Lal would be the apt choice for the leading role. Also, he has done some very realistic roles in Malayalam and was a perfect match for my lead character.
Tell us about the film?
After Saahasam, I felt that I should narrate a family drama which is filled with human emotions and daily hardships. Manamantha is an emotional journey of four different individuals and how their lives intersect at a point.
Is Mohan Lal the reason for the film to be made in Tamil and Malayalam?
Yes ! it was his idea to make this film a trilingual. Once he said yes, things fell into place automatically.
How difficult was it to make this film in three languages?
The effort is the same and interesting aspect is that the budgets of your film increase when you make it in more than one language. This gives you a good opportunity to make the film in a better and different way.
How easy was it to make this simple film after Saahasam?
You are wrong. Manamantha is my most difficult film till date. I worked very hard to bring out the true emotions which will connect with each and everyone in today's life.
Many feel that your film resembles Drishyam. What do you have to say?
After seeing the trailer and the serious part during its end, everyone is saying that it is like Drishyam. Let me clear that my film is not at all a thriller. Only the last 15 minutes are racy and this gives you a different kind of a thrill.
How was the working experience with both Mohan Lal and Gauthami?
I was very tensed on the first day of the shoot. But after a while, both these stars made me feel comfortable and since then there was no looking back. The main advantage of having such senior stars is that they bring a lot on the table and give you so much confidence.
All your films have been critically acclaimed but not commercially. Does that hurt you?
Not at all. I make films which are quite realistic and close to the society. All my characters are real and have ben derived from the common man. I feel that my films have done reasonably well and that is the reason I am still making films.
What kind of films interest you?
I am a movie lover and watch all kinds of films. Once I finalize the genre of a film I want to make, it takes me a long time to write a film and execute it. That is the reason you see a long gap in between my films. I also feel that times have changed and the audience' interest has shifted drastically. One needs to be very careful when writing a script and see that it impresses everyone.
So much is being said about Mohan Lal's dubbing. What do you have to say?
It was Mohan Lal's idea to dub in his own voice. I feel that he has done a good job. Everyone is entitled to his opinion and choice and I feel that the emotions in the film will over shadow all such negative comments which are coming out.
Your films have always been ahead of their times. What do you say?
Yes ! you are right. Imagine a film like Anukokunda Oka Raju releasing now in the multiplex culture, it would have done wonders. As said earlier, times have changed and there are audience for every kind of film and one just needs to cleverly make films now.
Finally, sum up Manamantha for us?
Manamantha is soulful film which has its heart in its place. Climax of the film and the background score which comes during the last 15 minutes will thrill you completely.
With that, we ended our interview with Chadra Sekhar and wished him the best of luck for his film.
Interviewed by Avad
Articles that might interest you:
Ad : Teluguruchi - Learn.. Cook.. Enjoy the Tasty food