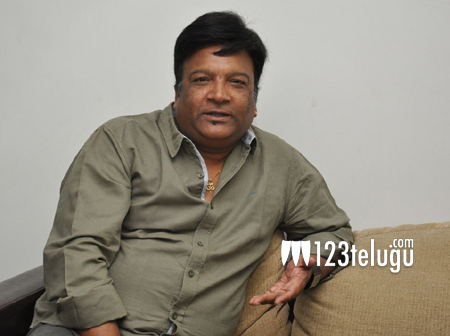 Ace writer, Kona Venkat is one man who is wanted by one and all in the industry. He is associated with probably every big budget film in Tollywood. His latest presentation is Shankarabharanam. The film is up for release this week and on this occasion, we caught up with Kona for an exclusive interview. Let's see what he has to say.
Q) Is Shankarabbharanam a remake of Phas Gaya Re Obama ?
No ! our film is not a remake. When I watched Phas Gaya Re Obama, I liked the backdrop and the plot of the film. Similarly, I took the basic essence and wrote a different story which suits our Telugu nativity.
Q) What is Shankarabharanam all about ?
As we all know, Bihar and Uttar Pradesh are very famous for honour killings. Our story is of a boy whose parents run away from Bihar and send their son to sort out their problems. Nikhil plays an NRI who handles these tensions.
Q) What is the highlight of the film ?
The industry and social media have slammed us with various abuses that I only make similar kind of stories. For the first time, I have tried something new which will be showcased in this film in a complete new avatar with a unique story line.
Q) What made you wait so long to change your writing style ?
See ! I need to clear certain things here. All the producers who come to us want the same old formula films. Even though we narrate them different stories, they want to play it safe and ask us for these routine scripts. As we have a very good relation with them, we are left with no choice and give them these regular stories.
Q) How do you react to the abuses on the social media ?
I get very disappointed and feel that it is not entirely my fault. Audience need to even understand the problems within the industry as a lot of money and name is associated with each film. Hopefully, Shankarabharanam will change everything for me.
Q) So why don't you approach stars with these unique ideas ?
Our stars are stuck in the trap of fans and image. There are so many things in consideration when we write scripts for them. We cannot go over board and write things which will harm their image. The change is coming slowly and I feel that the biggest of stars are now ready for experiments.
Q) What made you choose Nikhil ?
For this film, the story should be the hero. As soon as I finished the script, the only name which came to my mind is Nikhil. Even Nikhil has a image of trying new things out with all his films. Once I narrated the script, he immediately said yes and the project was on.
Q) What made you showcase Anjali in such a harsh role ?
Anjali is generally very talkative and dominating in real life. I decided to tap that nature in the film and set her character in the rustic locales of Bihar.
Q) When will you direct your own film ?
Probably next year, I will direct my debut film. From now on, I have decided that whenever I write a different story, I myself will direct it. I am done with the routine formula flicks and will present myself in a new way.
Q) So, sum up Shankarabharanam for us ?
This film is an answer to all those who say Tollywood is stuck in that routine dance and action formula. I am very confident about the film's success and the audience too will have a different kind of an experience this time around.
Interviewed by Raghava
CLICK HERE FOR TELUGU INTERVIEW
Articles that might interest you
Ad : Teluguruchi - Learn.. Cook.. Enjoy the Tasty food