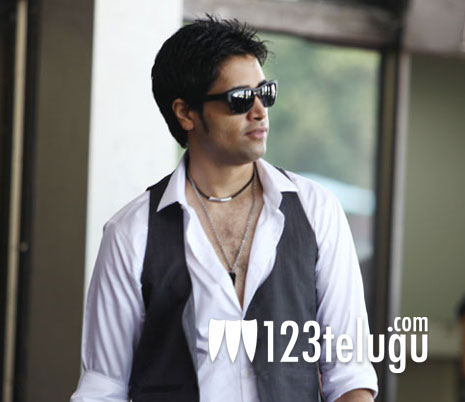 Adivi Sesh is the guy who is going to portray the role of Munna, a key negative character in Power Star Pawan Kalyan's 'Panjaa'. He is a versatile and talented guy who made his debut in Telugu with 'Karma', a critically acclaimed movie. We caught up with the actor for an exclusive chitchat. Here is that transcript for you folks. Enjoy
Q) Did you always want to get into films?
A) Well you can say that. We come from a family of artistes and fine art lovers. For me, movies are the best way to take your art to the masses. I took up some film making courses while in the US and I need to go back one day to complete some of them.
Q) What character are you playing in Panjaa?
A) I am playing the role of Munna, one of the principal negative characters in the movie. My character will be quite interesting for you all to watch. I have quite a number of scenes with Pawan Kalyan garu, Jackie Shroff and Anjali Lavania. My character has been moulded very well by director Vishnuvardhan garu.
Q) You are an NRI and you made your debut as a hero. How did you end up playing a negative role in Panjaa?
A) After my debut film, I got some offers to play the role of a romantic hero. But I did not take them up as none of them excited me. I am always on the lookout for freshness and novelty and I want to be remembered as a versatile and honest actor. So when I was looking out for roles, I got a call from Neelima's (Producer) office and the script was narrated to me there. Apparently, director Vishnuvardhan saw my film Karma and he wanted me in the role of Munna. I immediately accepted, as I felt that this was the chance of a lifetime.
Q) How was it working with Pawan Kalyan?
A) I was very nervous initially but it lasted just for a day. I realised what an amazing human being Pawan Kalyan is. He is very honest, very candid and I like that. He does not have the airs of a popular star. He is so simple and down to earth. We bonded well on the sets and I cherished every moment of my association with the movie.
Q) Panjaa has the appearance of a very stylish and class film. Do you think it would appeal to the common man?
A) Absolutely! Pawan Kalyan is an actor who has a tremendous following in all sections of the society. Whether its a C center crowd or an A center crowd, what they look for is entertainment. They have different expectations from the movie and when the expectations are met, it doesnt matter whether the movie is a class movie or a mass movie. My dad, who is the US, enjoys the so called mass movies as much as someone in a C center.
Q) Was it tough working with director Vishnuvardhan?
A) No. He was very demanding but it was never tough. He knew absolutely what he wanted. He is a very talented and knowledgeable director and you will see what a wonderful product he has come up with.
Q) Will you take up negative characters in future?
A) Basically, I look for the way in which the character has been moulded in the script. If it is key to the story and if it excites me, I will do it. The length of a character is not important. It is the value it brings to the story that is crucial.
Q) What are your future projects?
A) Well, I will be directing a film very shortly. It is a heist drama and a major production house has agreed to produce the movie. I am still finalizing the script and we will make an announcement once it is done. It is a script which has a lot of potential for entertainment as well as nativity. I will also be working with my brother for a new film which he will direct.
Q) Do you plan to settle down here?
A) Well, I will be here for a very long time. I did not have too many friends in the early stages as I didnt know anyone here.But I am slowly getting to know people here. I also want to make a lot of good movies. So yes, I will be here.
Q) Who are your favourite actors from the industry?
A) I am absolutely crazy about Pawan Kalyan. I grew up watching his movies and it is so exciting to share screen space with him. I love Mahesh Babu for the way he acts and for his comedy timing.
Q)Any message you want to give about Panjaa?
A) Its a good honest movie that will entertain you and make you happy. The film has been made with very high technical values and the cinematographer has done a fabulous job. You will see new and innovative camera angles in the movie. Each and every frame will appear very fresh. I am sure the public will love it.
We hope so too and with that, we ended the interview. Sesh is anxious to catch the movie on Friday and bask in its glory. Let us wish him the very best.
– 123telugu team
Articles that might interest you
Ad : Teluguruchi - Learn.. Cook.. Enjoy the Tasty food