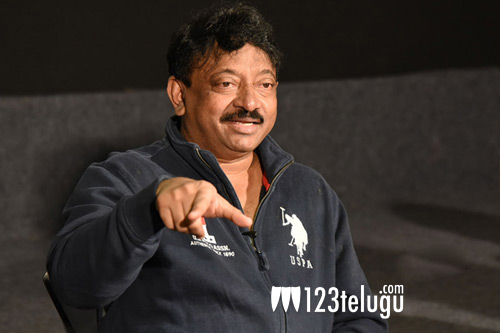 Continuing the lockdown interview series, today, we bring you an exclusive interview with the maverick director RGV. In a brief conversation, we spoke to him about Bollywood writing him off, his new film Climax, future projects, OTT domination, and much more. Here is the transcript.
Do you ever feel excited or anxious before the release of your films?
No, not at all. I only get excited when I write the script and go to shoot. I am not bothered about the release or the response to my films.
Do you even read what is written about your films?
No. I am not interested to know what the critics think of my movies. Once in a while, someone sends me links of a criticism or a review which is written in a really different aspect of my film, I read it but generally, I do not care about reviews.
So, what should we expect from Climax?
Climax is going to be a visual feast for everyone. It is a horror film and generally, such films are set in the dark and in gory setups. I have set up my film in a desert and it is about a couple from the US who get stuck in weird circumstances in a dessert. We shot for 30 days.
You are releasing this film through RGV world. What is this all about?
Things are changing rapidly and gone are the days when you used to go to theaters. RGV world comes to your house and will have my kind of films. If you are the ones who like my taste and sensibilities of making films, you can watch my work here. Climax is the first film that is releasing here. One needs to pay 100 Rupees to watch climax in this App.
In your interviews, you said you were not even on set most of the time. Explain to us?
Yes, with so much technology in place, there is absolutely no need to be on set. For example, Karan Johar makes so many films through his banner and is never on the sets of his films. Similarly, I too need not be on the sets of every film that I make. That is going to be the future of filmmaking as well.
Do you think theaters will go out of business in the years to come?
No, not at all. Only the big tickets films will be played in theaters and all the so-called small budget and content-based films will come on OTT platforms. I feel close to 80% of the film made in the country from now on will come out on these small platforms.
The Bollywood media has written you off. How do you feel?
You are wrong. More the Bollywood media, our own Telugu media has slammed me more in the last few years and I absolutely do not care what they feel. As everyone knows, I live for my own satisfaction and do whatever I like.
Any film or actor that has impressed you in recent times?
It has been close to ten years since I have watched a proper film on a big screen. I am not at all interested to see what others are doing and do not follow anyone's work.
Off late, people are loving your interviews and philosophy of life. How do you feel?
I am living on my own and also do not care what kind of opinion one has about me. I am a selfish person, who lives and works only to make myself happy.
Future projects?
I am making a film on Godse. Then, there is Kadapa, a web series and also a Hindi film called Enter the dragon. Apart from all this, there is a film on Coronavirus too.
With that, we ended our interview with RGV and wished him the best of luck.
Interviewed by Avad
Articles that might interest you:
Ad : Teluguruchi - Learn.. Cook.. Enjoy the Tasty food