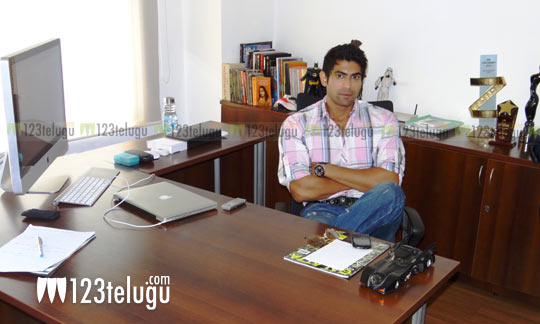 Rana Daggubati is one of the most ruggedly handsome actors of the film industry and he has been making a mark for himself not only in Telugu, but in Bollywood as well. Rana will soon be seen in the romantic comedy entertainer 'Naa Ishtam' and Ram Gopal Varma's 'Department'. We caught up with Rana for an exclusive interview in his office and he bowled us over with his humour, his clarity of vision and his candid nature. Here is the transcript of the interview folks.
Q. You have two releases coming up this summer. 'Naa Ishtam' and 'Department'. What are your expectations?
A. Both are radically different characters and I enjoyed playing both. Both the movies shaped up very well and I am excited about the releases. 'Naa Ishtam' will be hitting the screens this 23rd and 'Department' will be releasing sometime in mid May.
Q. What kind of a role will we see Rana playing in 'Naa Ishtam'?
A. I will be seen as Gani, in the film 'Naa Ishtam' and Gani is the most practical and selfish person you will ever come across. The character has been moulded very well by Prakash and I really enjoyed playing this character. I will also be speaking in a mix of Telangana and West Godavari accents and we actually created a rule book of pronunciation for words. Ravi Teja was a big inspiration for me for playing this character and I spoke to him quite often about this role.
Q. What can we expect from Genelia in 'Naa Ishtam'
A. Genelia is a very established actor and she has some landmark films to her credit. She brought a lot of experience to this project and it was a big plus. She was very professional and co-operative. In 'Naa Ishtam', her character will be very different from what she has done before. She is composed, restrained and her character is the exact opposite of mine. 'Naa Ishtam' is a love story between these two very different people.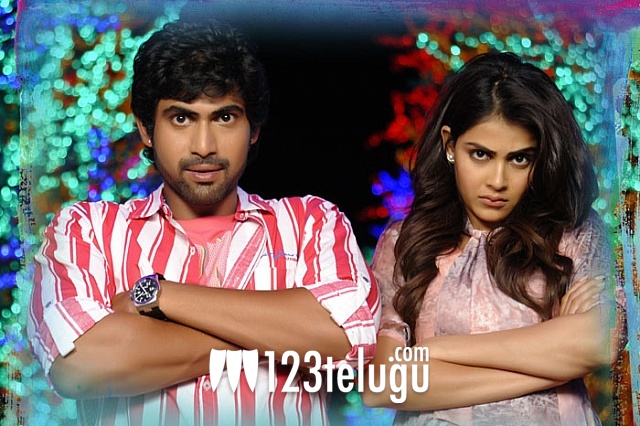 Q. What attracted you to the script of 'Naa Ishtam'?
A. There are only two absolute truths in life. One is jealousy. The other is love. A beautiful lie about these two absolute truths is 'Naa Ishtam'. Prakash narrated this story to me in end 2009 and I was impressed with his clarity of thought. There is entertainment built into the story line. During my teenage, Sound of Music and Rangeela were my favourite films. Each character has a viewpoint and each person justifies his / her actions based on that. So in 'Naa Ishtam', there are characters with multiple viewpoints and the love story is woven around them.
Q. Every actor has a USP. What is Rana's USP?
A. My USP is that I have no USP. I don't like to be slotted into any particular image. A few years ago, I met Kamal Haasan garu in Chennai while he was dubbing for Dasavatharam and we happened to speak for a while. I still remember what he told me then. "Because of image or inability,the moment you feel that you cannot mould or adapt yourself to any character, its time to stop acting.". So, I will always do my best to change myself completely to suit the character I play. I dont like to be seen as 'Rana' in a film. I would like to be remembered for the character.
Q. So its Rana the actor and not Rana the star!
A. (Smiles). Yes. I have some favourite genres and I have been trying to make one film in each of those genres. 'Leader' was a political drama. 'Department' is a cop thriller. 'Naa Ishtam' is a romantic comedy. And my characters in those films are not even remotely similar to each other. I will continue to challenge myself as an actor.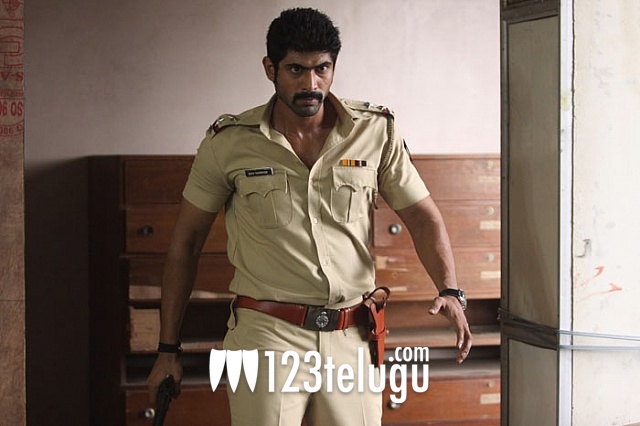 Q. How did 'Department' come out?
A. 'Department' came out extremely well. Dad and a few other people saw the movie recently and they were very happy. 'Department' will be a very realistic and gritty drama and people will really connect with the scenes. RGV understands the dynamics of the police department and the Mafia better than perhaps anyone else in India. We shot the movie for more than a 100 days and we are very happy with what we did.
Q. You have tried out some dance moves for the first time in your career. Are you happy with the output?
A. Yes. Its not easy for choreographers to design dance moves for a 6ft 3inch person with a very muscular physique. The moves have to be really elegant, otherwise it will look odd. Prem Rakshit did an amazing job in this aspect. He understood my body language and worked accordingly.
Q. You have a reputation for having a sound understanding of the dynamics of movie production.What is your vision for Suresh Productions 10 – 15 years down the line?
A. I want to make Suresh Productions the No. 1 movie production house in the country and I would want SP to make movies in all languages. My grandfather Ramanaidu garu did it earlier, but somewhere along the line we stopped doing it. We should do it again.
Q. What are your other interests apart from cinema?
A. I am a very heavy reader and it is a favourite pastime of mine. Mahabharatha interests me a lot and I have read about seven versions of it so far.
Q. What are your upcoming projects?
A. I will be doing a Tamil flick with Selvaraghavan soon. We are still working out the finer details. I was supposed to do a film with Vetrimaran but I had to drop out because of a lack of time. I am currently busy with 'Krishnam Vande Jagadgurum', which is being directed by Krish.
Q. Who is the heroine in Krish's film?
A. (Laughs) We don't know yet. We are still hunting and currently, we are shooting portions of the film where the heroine is not required. Krish says its not easy to find a heroine for a tall guy like me. So lets see.
Q. You have built up a very muscular body. When will you be taking your shirt off?
A. (Laughs again ) I will be doing it for Krishnam Vande Jagadgurum. I did not get a chance to do it in 'Department' as its a realistic cop drama and there is no room for it there.
Q. You are very active on twitter. Did you try encouraging your friends from the industry to get onto it?
A. Some of our stars are already there. Bunny was on twitter for three days but he did not like it too much. I guess its a very personal choice.
Q. Good luck for your upcoming releases. We are looking forward to them.
A. (Smiles). Thank you very much and a warm 'Hi' to all the readers of 123telugu.com
With that, we ended the interview and Rana rushed off to attend to some other appointments. We hope you enjoyed reading the transcript of the interview. Let us wish Rana the very best for his upcoming releases.
Interviewed by K.S.Mahesh
Articles that might interest you:
Ad : Teluguruchi - Learn.. Cook.. Enjoy the Tasty food