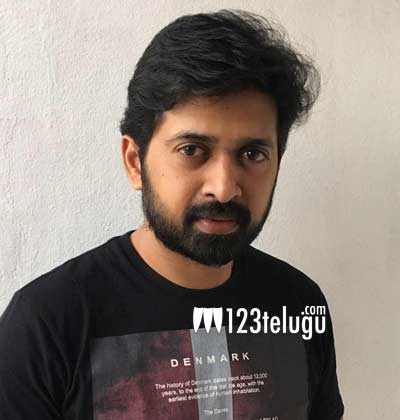 Continuing the lockdown interview series, today, we bring you an exclusive interview with talented actor Shashank of Sye and Aithe fame. He is being lauded for his role in the newly released web series Loser. We spoke to him in detail about his career and role in Loser. Here is the transcript.
Loser is getting good reviews. How do you feel?
My phone has not stopped ringing for the last two days and never expected this kind of response. Initially, when I did Sye and Anukukunda Oka Roju, the amount of love I got, the same is being repeated now. It has been 15 years for me in the industry and as my work is being recognized, I am a bit overwhelmed and emotional at the same time.
You have been there for a long time. How do you look at your career?
I have been in the industry for over a decade now and with whatever opportunities I got, I made full use of them. If you see my career, I do not have gaps as I have been doing nonstop work. But that one break that I was looking for is finally here I feel with Loser I feel.
So, do you think Loser will change things for you?
I hope so. The amount of love that I am getting has made me very happy and now with the style of movies and OTT content being made, things will surely get going for me. I hope to start my new innings by doing some of the best roles.
Tell us about playing Wilson in Loser?
I have a long association with director Abhilash as I have worked with him previously. Initially, I was supposed to do Priyadarshi's role. But as the script was getting made, Abhilash felt I should play Wison. I did a lot of homework for my role and felt that if I get my look like an elderly person correct, things will fall in place automatically. I put on weight for the role and once that was locked, there was no looking back. Also, I had to reduce weight to play the young cricketer's role as well.
Your association with Annapurna Studios and the Loser team?
Abhilash and his team were the students of Annapurna film school and have been in touch with me since then. I have also done a short film with them and finally did Loser now. Abhilash and his team were quite supportive and are a super talented lot. With the backing of Annapurna, we made this web series in such good quality and effect. Kudos to the team.
You have good contacts in the industry but why didn't you utilize it.?
I cannot clearly pinpoint what went wrong. I always felt that my work should speak for itself and did whatever work came in my way. But in the last year or so, I have changed my approach, and Loser is just the beginning of my version 2.0 in films.
How did you survive your dull phase?
I am a very positive person who never gets bogged down. From day one of my career, I was always confident that one day my time will come where my talent will be recognized. I am a very optimistic person and who never goes down and keeps fighting. That is the reason, I have survived for so long.
Did you always want to become an actor?
My entire family is highly educated and none of them were in films. I was a huge Chiranjeevi fan and always wanted to do films like him. I tried for a couple of years to enter films post my education but things did not work. Then, I joined Dixit Gurukul and met Allari Naresh and Aryan Rajesh there. I became very close to them and even went to Mumbai to train in Namit Kapoor acting school in Mumbai.
Who supported the most in the industry?
As I was from a non-film background, Allari Naresh and his family are the ones who supported me. In those days, I clearly remember Narseh taking me to Mumbai along with him to Namit Kapoor coaching and also made me stay with him. His contribution and support to me during that time helped a lot in me entering the industry.
Tell us about your background?
I was born and bought up in Hyderabad. My dad was with SBI and mom is a professor. My wife is a trained pilot and I have two kids. Both my parents and wife have always encouraged me in some of my toughest times. More than me, my wife always believed in my abilities and is so happy and emotional that I am getting my due finally.
You are very close to Rajamouli. Tell us about your association?
When I was doing Aithe, Rajamouli's wife, Rama Garu was the assistant director and editor on that film. I was friends with her first and then developed a bond with Rajamouli guru. Since then, he has been a close family friend. In fact, he loved the trailer of Loser and said that he will watch it soon. Hope he likes it.
About your restaurant business?
Yes, I co-own a restaurant called Mayabazzar with my friends in Secunderabad and started it as an alternate career for films. It has been ten years since we launched it. Both the food and film industry is going through a mess because of the lockdown. Once this gets over, I am in plans to expand it.
Future projects?
I have done some very good roles in two films that will release soon. Offers have started coming in and I need to choose better scripts and do not let go off the opportunity Loser has provided me. In a way, doing Loser has become a winning change for me.
With that, we ended our interview with Shashank and wished him the best of luck for his new innings.
Interviewed by Avad
Articles that might interest you:
Ad : Teluguruchi - Learn.. Cook.. Enjoy the Tasty food