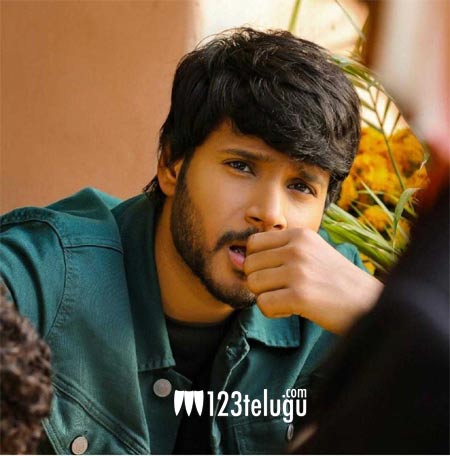 Continuing the lockdown interview series, today, we bring you an exclusive interview with super talented actor Sundeep Kishan. In a heartful conversation, we spoke to him about his future plans, break ups, family support, production ventures, and his back up plans. Here is the transcript.
What have you been doing during the lockdown?
I have been mostly working out during the lockdown and I do not cook that much. I am busy with my projects and their story discussions. When I get some time off, I am mostly watching these shows on OTT and wake up late in the day.
How is your career in Hindi and Tamil cinema-going?
Telugu is my bread and butter. What I do in other languages is just having fun. Everyone wants to be seen all over the place and I am no different. That is the reason, I do Tamil or Hindi cinema or a show like The Family Man. I always try something different in these languages to keep my options open but Telugu cinema is my forte.
Many say that you do hefty PR and over-promote your films?
I do not agree with them. As an actor, unless and until I promote my film, how will others now. That is the reason, I am all over the place during my film's release. It is my job ethics to promote my films and make sure everyone knows about what I am coming up with. Already the memory of the audience is limited and actors like me need to make a place and for that promotions play a major part.
Before Ninu Veedani Needanu Nene, you saw the worst phase. Tell us about that?
Yes, none of the films during this time clicked and I was going through a breakup, financial loss, some close friends cheated me. Too much was happening during this time but I held my nerve and came up with Ninu Veedani Needanu Nene which I produced my self. I have learned so much from my mistakes and understood who my actual well-wishers are in the industry.
Nothing much is being written about your love life. Are you single or taken?
I am growing older now and that is the reason nothing much is happening. I am single and was in two relationships in the last six years. I am totally focused on my career and am looking for that one girl to settle down in life as of now. Most of my family members have had love marriages and this time if I find a girl it will be going long for sure.
So, how are you planning your career now?
I have adapted nicely to the current situation and have properly understood the taste of the audience. That is the reason, my upcoming films will change the way people will look at me. That is the reason also, I have turned producer and am taking risks with films I feel will work at the box office.
Tell us about A1 Express?
I have pinned a lot of hopes on this project as it is a very commercial film with a very unique backdrop. For the first time, you will see me with a six-pack look in the film. Only 10 days are left for the shoot and the film has come out quite well.
Any actor who has impressed you in recent times?
I am in awe of Fahad Faasil these days. He is one hell of an actor and ever since I saw in Trace, I have some heavy words to praise him. Such actors have always been inspiration for me in my career.
You are a very underrated actor who is not utilizing his potential. What do you say?
I get this a lot from many but with whatever opportunities I have got, I have given my best. Trust me, in the coming days, I have made some really interesting choices and the actor in me will come out for sure. I am ready for all sorts of roles but they need to challenge me first.
Family support?
Initially, my parents were scared about my career decisions but now, they are very happy with the way I have settled down. My sister too is a big support and as she herself works for Eros in Mumbai, she understands the game quite well.
Did you get into the food business as a backup plan?
Yes, in a way you can say that. All this is for the security of my parents and their future. My restaurant business is done with partnerships and I am in plans to extent it to other cities as well.
Future Projects?
A1 Express will get ready soon and then there is a project with a very known director which will be announced soon. Apart from that, I have two other interesting projects which I will reveal once the lockdown is over.
With that, we ended the interview with Sundeep Kishan and wished him the best of luck for his future.
Interviewed by Avad
Articles that might interest you:
Ad : Teluguruchi - Learn.. Cook.. Enjoy the Tasty food