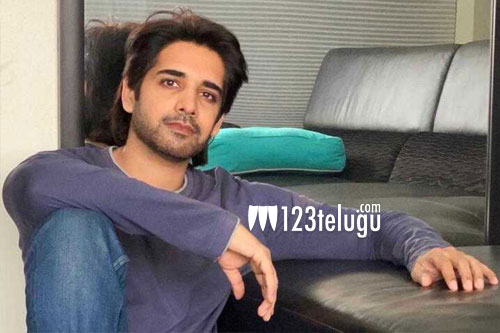 Continuing the lockdown interview series, today, we bring you an exclusive interview with talented actor Sushanth. In a heartful and detailed conversation, we spoke to Sushanth about his failures, taking independent decisions, future plans, Nagarjuna's advice, and much more. Here is the transcript.
What have you been doing during the lockdown?
I am spending time with my family. Both of my sisters are working from home. Until they finish their work, I read something or the other as I have developed this reading interest during this lockdown. Once my sisters are done with their work, we all watch TV. We have watched almost all the shows on the web now.
What changed after Chilasow?
After a point of time, I understood that I am depending too much on others to make decisions in life. It was after Chay's engagement, Rahul narrated me this script and I liked it instantly. It was my kind of film and for the first time, I went with my instincts without thinking about the commercial dynamics of the film. The film turned to be a good hit and gave m a new lease of life
Is that the reason, you signed Ala Vaikunthapuramlo?
In a way yes. I had nothing to lose and wanted to break the pattern. When the role came to me, I somehow felt that it would click and here I got to work with a director like Trivikram. I did not even tell my family about the film. It became a huge success and because of its reach, I got my first Ad for Sprite. This itself shows that my instincts paid off.
Your career has gone through ups and downs. How has Nagarjuna helped you?
He has been there from the beginning of my career and when it really mattered and I don't mean just films. The moment I did Chilasow, he did not know much about it. After he saw the first copy, he was surprised and very happy with my work and decided to distribute it himself.
You have massive gaps between your films. Why is that?
For some reason or the other, things get delayed with me. Many of the films got delayed for no fault of mine and I am sure that will not happen in the coming days.
Was doing films always on my mind?
No. I went to the US for my education and grew a lot as a person. I worked at McDonald's, became a Math tutor, completed my education, and even worked for some time in a big firm. Somehow during this time, I had doing acting on the back of my mind. I thought hard about it and left everything and came back to India and joined films.
Tell us about your next film No Parking?
I signed the film before Ala Vaikunthapuramlo. But started shooting post its release. The film is a fun thriller based on a real story. It has romance, thrills, and a slight dose of comedy. Apart from this, I have a couple of film and OTT offers which I need to think about once the lockdown is over.
Not much is known about you. What kind of a person you are in real life?
I am a chilled out person and stay home most of the time. It depends on the mood and if I am in it, I party hard. I love desserts a lot and watch and play a lot of cricket. One of my most favorite cuisines is Indian Chinese. I just love it. I paint a lot and have been doing it more in the lockdown period.
What's up with your relationship status?. You have a good female following
Things have changed a bit after Chilasow and I wouldn't lie enjoying the attention coming from social media and other sources. To date, I have not thought about marriage and in my family, we have never been forced to do things and the same is with my marriage too. When I find the right girl, I will settle down.
How is your relationship with Chay, Akhil, and Sumanth?
Sumanth Anna is the oldest cousin and I share a good vibe with him. In my family, there is no special friend. Touchwood, all the cousins get along well. I discuss my work with Chay and play a lot of cricket with Akhil.
Finally. What are your future plans?
Things have really changed for me in the last year or so. I want that momentum to keep going and do the best work with whatever opportunities I get.
With that, we ended our interview with Sushanth and wished him the best of luck for his future projects.
Interviewed by Avad
Articles that might interest you:
Ad : Teluguruchi - Learn.. Cook.. Enjoy the Tasty food