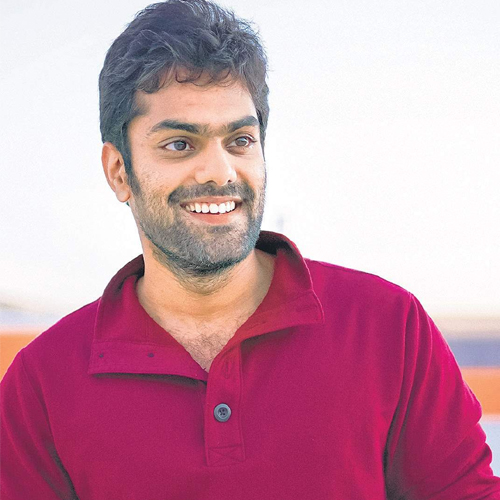 Commit Mental is the new show on AHA that caught the attention of many. Udbhav Raghunandan aka Chicago Subbarao played the main lead and we caught up with him for an exclusive interview. Here is the transcript.
How is the response to the show Commit Mental?
On the first day, things were quite dull as the initial response was not that great. But as time passed by and more people watched it, the show picked u, and now it is getting a solid response and we as a team are super happy.
Your best compliment for the show?
After watching the show, Allu Aravind garu spoke to me at length and appreciated me big time. He told me that though he did not have many expectations, I surprised him with my role. This was so special for me and is a good career boost.
How did you get this offer?
As I was doing Chicago Subbarao, I was in touch with Tamada media. As the show is the remake of Permanent Roommates, TVF approached Tamada and they referred my name. I was auditioned and finally picked up.
Tell us about your background?
I am from Hyderabad and always wanted to become an actor since the age of 13. I am a huge Chiranjeevi fan and he inspired me to become an actor. I was very shy and used to perform in front of the mirror always. After completing my education in Hyderabad, I also did a short film and my parents did not like it. Post my education, I landed in the US for my master's.
Why did you launch Chicago Subbarao?
I was very unhappy in the beginning during my college life and used to call my mom and say to her that I wanted to become an actor and you sent me here. I went through a struggle and not many were showcasing that side in the US. So, that is the time, I decided to make a short film and launched Chicago Subbarao. The video clicked and I started doing continuous videos until it became a brand.
When did you decide to become a full-time actor?
As my brand grew popular, I was also involved in promoting films on my channel. That is the time I got some good offers as well. But as I was in the US, I missed them. At a point, I was supposed to do a show with Swapna Dutt as well, but things did not work. I was supposed to work for Ee Nagraniki Emaindi but as I was away, I could not do it. So, this is the time, I felt that I should get into full time acting and landed in India in 2018.
How was it working with Punarnavi?
I had a great time working with her. She was so helpful during the shoot and even took care of my makeup as well. As we did not know each other we went for a small dinner and hit it off big time. She has done a very good job as well and I would love to work with her again.
You are also being trolled for your character. How are you taking it?
Yes, some are also getting irritated with my role. But that has been written like that. I am those nagging kind of guys who looks silly. But if you start watching the second, your perception will change.
Working with Pawan Sadineni?
My role was tough to play and I had a thin line to portray. I had to be innocent yet foolish in the show and all this happened only because of Pawan. He made things so easy as he knowledge in various filmmaking aspects. He drove me through the show and his comedy angle has worked in the show big time.
How has the support of your family been?
My Mother always wanted to see me in the US. I fulfilled her dream. Now that I am back, they are happy but a bit scared about the movie field. They have given me full freedom and are very content with the way my show has been getting a good response.
Future Projects
I am getting decent offers from films and small screen. Very soon, I will sign something in the coming month and let you know about it.
With that, we ended our interview with Udhbhav and wished him luck for his future endeavors.
Interviewed by Avad
Articles that might interest you:
Ad : Teluguruchi - Learn.. Cook.. Enjoy the Tasty food