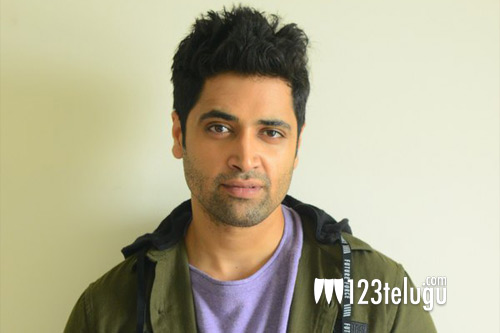 Continuing the lockdown interview series, today, we bring you an exclusive interview with the super talented, handsome and crowd favorite Adivi Sesh. In a detailed conversation, we spoke to her about his future plans, relationship status, and Bollywood. Here is the transcript.
What are you doing during this lockdown period? How is your family?
I have convinced my parents to move back to India from the US and they finally said yes last April. Dad is with me now but my mom is stuck in Ireland as she went to visit my sister there. I have been mostly staying home and scripting for Goodachari 2.
Tell us about Goodachari 2?
I have been writing the script and bouncing the idea to my friends. It's shaping up well. Once Major is done, that would be my next film. I am taking one film at a time and planning to have one release after the other. That has been my style from the last four years.
What is the status of Major as of now?
We were shooting non-stop until the lockdown happened. You can say 40 % of the film has been wrapped up. It is being shot in Hindi and Telugu simultaneously. This is my debut Hindi film and I am super kicked about it. As it is based on the life of Major Sandeep Unnikrishnan who fought for 26/11 attacks, it is a big responsibility on my shoulders to get things right.
Mahesh Babu is co-producing Major. How is he as a producer?
I met him only a few times but came to know that he is very much impressed with my team. He complimented us a lot in front of his team is what I heard and feel that it is a thigh-slapping moment as such a big star is impressed with my work.
About Hindi debut and Major's preparation?
I always wanted to make this film on Unnikrishnan and was very clear that I should tell the story in Hindi only. I met his parents and learned a lot about the major. I am working hard on my body as you will see me in a new look in this film.
Sasi Kiran Tikka is directing Major but many say you are the ghost director?
All these are fake rumors. Sasi is a talented director and I requested him to do this film as he would understand my sensibilities well. He was held up with a big banner and I had to request him to do the film. But whatever I am today is mostly because of my directors. As I am involved in the project in many aspects, one gets a feeling that I ghost direct which is not true at all.
Will you ever do a commercial masala film?
Why not. But my role should be super strong and have a proper aim in the film. I just don't want to do these dance and fight routines to increase my fan base. If the content is strong what's wrong in doing commercial films. The same is with me doing negative roles. They should convince me big time.
You always keep a low profile. Why is that?
I don't have much to speak apart from my films. I don't even know what to talk about when my movies are not releasing. That is the reason you will only see me during the promotions of my films. Also, I am a huge Matt Damon fan. Not much is known about him as he keeps things personal. I follow him in away.
You are always linked up with your co-stars. What's your relationship status currently?
I laugh at those rumors. We are used to such rumors in the industry but sometimes things get out of hand and we cannot do anything. Regarding my relationship status, I am in one as of now and am happy with it. I don't want to speak anything else about it.
Any actor who impressed you in recent times?
Yes, I have been loving Ayushma Khurrana's work these days. He is choosing crazy projects and I get inspired a lot. I want to do films in that zone. I am also impressed by director Gautam Tinnanuri's work. He was too good in Jersey as his hold on emotions was super strong.
How do you manage to wrap films in such low budgets?
Luckily some of the previous films worked well. I am of the philosophy that there is no need to spend so much on a thriller that can be made with a strong screenplay. But things change depending on the film. A film like Major is being made on a big scale.
Future projects?
As I said earlier, I am doing Major and Goodchari 2 as of now. Will only take a call about other projects once these films release.
With that, we ended our interview with Adivi Sesh and wished him the best of luck for his future project.
Interviewed by Avad
Articles that might interest you:
Ad : Teluguruchi - Learn.. Cook.. Enjoy the Tasty food