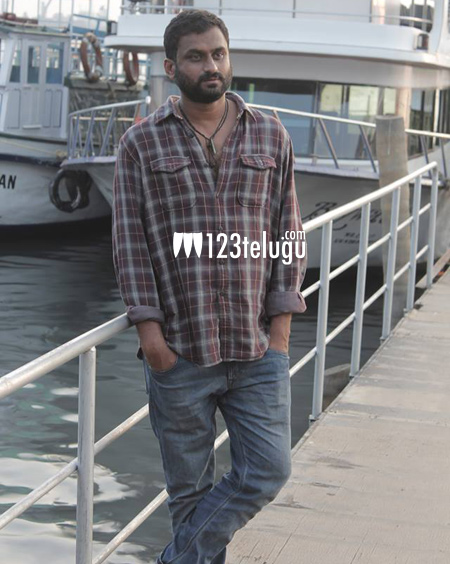 Mahi, is the new director who stepped into Tollywood as a writer for 'Vinayakudu'. He then went on to become a produce for films like 'Village Lo Vinayakudu' and 'Kudhirithe Kappu Coffee'. Mahi is now making his directorial debut with 'Paatashala' which revolves around five friends. We caught up with Mahi for a detailed interview, and let's see what he has to say…
Q) Tell us briefly about your foray into direction.?
A) I was the story writer and producer for Vinayakudu and a producer for Kudurthe Cup Coffee. It was more out of a compulsion I became a producer, I was a writer and worked towards being a director. For a debutant film maker, the canvas is always a limitation. I can't go around chasing heroes for 6 years. I have to raise my own funds to make independent film. I never wanted to be a producer. I was an assistant director to Vinayakudu and accidentally ended as a producer for the film as I come from a business background. Things fell in place and we ended up making Village Lo Vinayakudu. After Kudurthe Cup Coffee I waited 3 years to do this. I believe to make a film one should have a personal, fresh story. It is the one time when you want to be the story teller. Tell it with a canvas, without a star artiste, it might not work big time but will survive longer run.
Q) Why was it a time consuming process?
A) After the release of the previous films, I needed to go back. My folly was not knowing how to write the script. We were producing films by listening to others stories. We did not have the skill set. The hardest job is producing which I wasn't qualified. People like us chipped in money here and there and made a film whose result you've seen. I went back to a film making workshop in England for nine months and started shooting last year.
Q) What is Patashala?
A)Patashala is not a school it is a sacred place of learning, it is a Sanskrit word..Pata is a lesson and Shala is place. We call it Patashala because it is about five people who go to each others home town. It is a road movie. The people explore friendship beyond campus boundaries. All college films are set inside the boundaries of a campus. We all go to college and study for four or five years but what we know of each other is very little and different. When you visit your friend's home town the experience is different. It is a friendship beyond a college boundary. The movie begins with students graduating and not knowing what to next and where to go next. The college gave degree to go face life but they are on the cross roads of life. Each of them has an internal conflict and on the last day they embark on a trip to each other's home town. The 16 years has not taught them to face life. On the road trip, the people they meet various people and the film is about their interactions with each other, they grow from being boys to men.
Q) Why did you choose newcomers?
A) We held a one month workshop, one of them is from Kerala, Mumbai and three are from Hyderabad. There were many new faces and all of them required an acting course. It took a longer time to pool and train them and we took 6 to 7 months for production. Actors should be given author backed roles and they should be given a long rope before they go onto the sets. There is an economic limitation attached; with a slightly different cast, movie would have been different. An experienced actor would have raised the bar. I can't hire an artiste for seven months and they wouldn't be willing to go through a 2 month workshop within my resources.
Q) When is the film releasing? Does it have any similarity with Zindagi Nahin Milega Dobara?
A) The film is releasing on the 25th of July. We just released a poster and we are planning a 45 day campaign. This is my debut movie as a director. We rarely have buddy films. Happy Days was partially a buddy film, it is more a love story. All road films have similar structure – there will be characters setting out on a journey, most of them will have internal conflict and the journey would bring out a transformation on the road journey at the end. Most road films are very western. Gamyam is a road film but not completely because it was told in flash back. This is about discovering friends, discovering themselves, it is a small town story, a dramedy….
Interviewed by Y.S.C
Articles that might interest you:
Ad : Teluguruchi - Learn.. Cook.. Enjoy the Tasty food