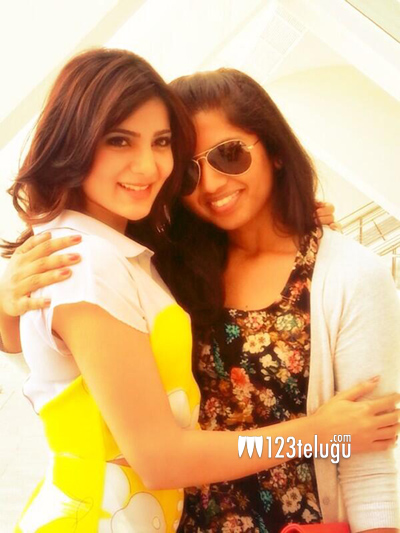 Over the past year or so, Neeraja Kona has been quietly making a solid impact in the industry as a stylist. Though she started off her career as the sister of popular writer Kona Venkat, she now has a unique identity of her own. After working as a stylist for Nithiin in 'Gunde Jaari Gallanthayyindhe', she has worked for 'Ramayya Vasthavayya', 'Atharintiki Dharedhi', 'Yevadu' and 'Courier Boy Kalyan'.
Neeraja spent a number of years in the fashion industry in USA, before shifting base to Hyderabad. Let us see what this young lady has to say about her career and about the role a stylist plays in films.
Q. From a career in the US to being a stylist in Tollywood – this is a radical change. How did it happen?
A. Well, it happened because of my brother Kona Venkat. I studied fashion and I spent 14 years in the US. I was doing marketing and merchandizing in the fashion industry. He introduced me to a couple of people and encouraged me. It was a huge change for me,even though I was working in the fashion industry. Fortunately, I met good people like Harish Shankar, Nithiin and Samantha early on and that proved to be a big help.
Q. People have their own perceptions about Tollywood. Are they true? How is your experience so far?
A. You are right. People do have their own perceptions about Tollywood. When you are a girl, you get warned a lot when you say you want to get into Tollywood. But if you understand the requirements and stick to your job, you should be fine. I am having a great time in the industry.
Q. Very few stylists earn recognition in the Industry. You seem to be lucky that way..
A. (Laughs). Well, I have been fortunate to meet some incredible people early on in my career, so yes I am lucky that way. They have guided me well. I made some mistakes in my early days, but they helped me learn the ropes. I am glad to say that I have made some real good friends here.
Q. That is nice to hear. Who supported you in your endeavours?
A. First of all, I should thank my brother. He has been a strong source of motivation and support. After that, I must thank Nithiin, Samantha, Harish Shankar and Vamsi Paidipally. They are all very good friends in real life.
Q. Do stylists have creative freedom in the industry? Or are they bound by the director or actor's vision?

A. The director gives you a vision. He/she draws the outlines and gives you specific directions about the character's behaviour and feel. You have to listen to it and then come back with your ideas. You then discuss things with the actors and give them an idea of what to expect. After all these things fall into place, we are give the freedom to pick colours and materials of our choice. Our biggest responsibility is to understand and fulfil the vision of the director.
Q. Do stylists have budget constraints ?
A. Again, I have been fortunate in this area. So far, I have worked with big production houses and top class actors. So, there really were no constraints. I just had to get the look right.
Q. Given unlimited budget, where would you shop?
A. (Thinks) Hmm… I would probably do it in London. I would love to dress my stars in High Street Fashion.
Q. What is your most professionally satisfying assignment so far?
A. Well, I can't really pinpoint. These are early days of my career, so each and every step counts for me. Every film helped me progress. 'GJG' kicked off my career. 'Ramayya Vasthavayya' made me understand new things. 'Atharintiki Dharedhi' was fun.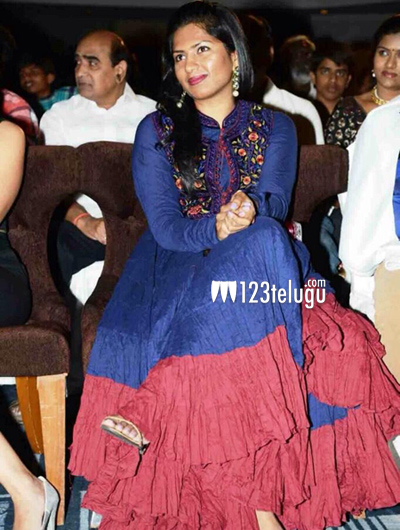 Q. Who is the most demanding director you have worked with?

A. Harish Shankar is the most demanding director. He knows exactly what he wants from his technicians. As for Trivikram, he is more fun to work with.
Q. How about the actors?
A. Samantha is breaking a lot of boundaries. She trusts me and gives me complete freedom. She is willing to experiment. Nithiin and Samantha are more of friends than just actors. Nithiin gave me my first big break and he is very good at making you feel comfortable. Once that happens, you can do really good work. I assisted in the designing of Tarak's look in RV and Bunny's look in 'Yevadu'. I also worked for Kajal in 'Yevadu' , Pranitha in AD and Yami in 'Courier Boy Kalyan'.
Q.Is it a tough job to be a stylist?

A. Oh yes! You need to redo things at times. Sometimes, the costumes might be perfect but there might be issues with set lighting. There might be sudden scene change etc. You have to be creative enough to mould things on the spot.
Q. You have spent a year in Tollywood now. Any regrets?
A. (Laughs) No. I am I jumping with joy and I have no regrets. I am building a rewarding career here that is deeply satisfying. You can make good money here and get recognition. More than anything else, you have a chance to work in an area that you are passionate about.
Q. Who is the most well dressed actor and actress in Tollywood? Who would be your dream client?
A. Among Telugu heroes, Bunny and Charan dress very well. Among actresses, Samantha is the most well dressed. As for my dream clients, it would be Suriya and Sridevi. I would love to work with Suriya (Giggles)
Q. Do you think there is room for improvement in the way we dress our actors?
A. Absolutely! There is a lot of room for improvement. Our actors are becoming more conscious about the way they look. They are trying to look different for every movie. The importance for this craft is increasing now in TFI. People want to invest more in fashion and that is a good sign.
Q. What do you do in your free time?
A. I watch a lot of movies and I hangout with friends. I like to spend time with family, travel, read and eat. I am a huge foodie (Laughs).
Q. Your advice to prospective stylists who want to join TFI?
A. Continue to dream on. Get your foot through the door, that is most important. Once you do, keep working hard. It is not easy, but it is fun.
Q. Any thing you would like to say about 'Atharintiki Dharedhi' ?
A. Working with Pawan Kalyan is a once in a lifetime experience. I am privileged to be a part of a Pawan Kalyan film so early in my career and I must thank him for that. I would also like to wish Team AD the very best. As for viewers, Do watch the film. It is a very nice film and we had a superb time while shooting for it. I am so excited and as you know, I even got my flight to Spain postponed. See you at the Theaters.
With that, we ended our conversation with Neeraja. Let us wish her the very best for a bright and rewarding career.
Interviewed by Mahesh S Koneru
CLICK HERE FOR TELUGU INTERVIEW
Articles that might interest you:
Ad : Teluguruchi - Learn.. Cook.. Enjoy the Tasty food