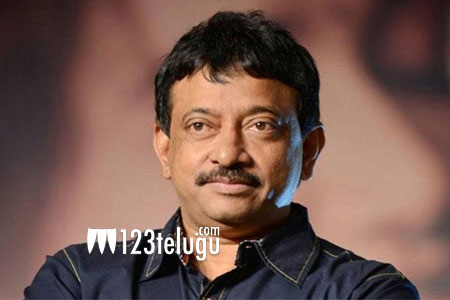 Ram Gopal Varma is always in the news for some reason or the other. This time he made headlines as he supported Sri Reddy on the casting couch issue where Pawan Kalyan was also dragged. On the other hand, he is also coming up with a film called Officer which features his favorite hero Nagarjuna. We caught up him for an exclusive where he spoke about a lot of topics. Here is the transcript.
Everyone is after you after the Pawan and Sri Reddy issue. How are dealing with it?
See, I have chosen this life of mine which has a hear and say about every topic. I am responsible for whatever I say and do and I am ready to bear the brunt and I am doing it to the best of my capabilities.
A major section of the audience has turned against you after your involvement in the Pawan-Sri Reddy issue. How do you take it?
All this is temporary. Normal news does not excite people and when names of Pawan, me and some others are linked it makes an interesting read. I feel that the people are a lot cleverer than we are and take what is necessary. After a point in time, everyone will forget about me as they have many more important things to do in life.
Do you read all the negative stuff which is posted against you on the social media?
No! I don't have time for all that stuff. I respond to only those which are forwarded by my team and excite me. Otherwise, I am busy in my own world of movies.
You have apologized to Pawan but you keep taunting him on Twitter. Why is that so?
Yes! I apologized to him for a different issue and I meant it completely. My rants and the messages I put against him are on a different topic and I will keep posting my opinions about him whenever I feel so.
What was Nagarjuna's reaction in the whole Pawan controversy?
Nag knows me for a long time now and how I operate things. He does not even discuss all these issues with me and only concentrates on his job as an actor.
Some say that he called off Akhil's project which you were supposed to direct. What do you have to say?
Did he say that the project has been called off ?. Have I announced that the project will not shape up ?. All these are just rumors which are spread by the media to make things interesting. The project is very much on and will start very soon.
Tell us about Officer. How has it shaped up?
The film has come out quite well. It is about a Hyderabad based cop who comes to Mumbai to investigate a case about a cop in Mumbai. We have shot the film in a realistic manner. We have not used any makeup for Nag and he has done some of the best realistic fistfights in the recent times.
What is the update on the case against you for the movie GST?
The case is still open and is currently under investigation. There is nothing serious about it and I know I will come out clean. As of now, the law is handling things in its own way.
What happened to your Hollywood project?
As of now, the pre-production is on it will take another eight or nine months before the film will go on floors. It is a huge project and will need a lot of planning.
About Bollywood projects?
Very soon, I will be remaking Officer in Hindi with Nagarjuna. Apart from this, I am gearing up for yet another straight Hindi film which I will announce soon.
What kind of impact did Sridevi's death have on you?
I was devasted with the fact that she is no more with us. The entire world was more curious to know how she died and whether there was any foul play in her death. What hurts me more is that she is no more. Time heals everything and I too have moved on now.
Any plans of making a biopic on Sridevi?
No, I have no plans of making it. I feel that no biopic should be made on Sridevi as there is no actress which can reprise her role. Even though if someone comes forward, Boney Kapoor will not allow it to be made it in a proper way.
With that, we ended our conversation with RGV and wished him the best of luck for his film.
Interviewed by Avad
Articles that might interest you
Ad : Teluguruchi - Learn.. Cook.. Enjoy the Tasty food