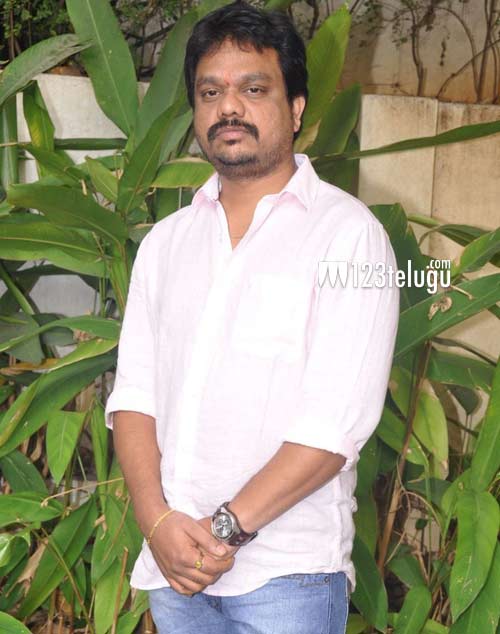 Anil Gopireddy came into the Telugu Film Industry as a music director. He turned director with the serious film 'Vaikuntapali' and he is now trying his hand at a comedy flick with 'Biscuit'. Arvind Krishna, Dimple, and Vennela Kishore have essayed the lead roles in this movie. We caught up with the director for a quick interview. Here is the transcript of that conversation for you.
Q) After the disappointing run of your first film, how did you bounce back?
A) My first film 'Vaikunthapali' did not do well. I realised that our viewers prefer entertainment in films and I worked for a year on this story. I have moulded this story as a minimum guarantee entertainer and viewers will have a good time in the theatres. I can guarantee that.
Q) What can you tell us about 'Biscuit' ?
A) In real life, we say many things and do whatever it takes to get things done. Sometimes, we deceive people. "Biscuit vesadu ra antaam". My film's title is precisely that. In the movie, the lead characters 'throw biscuits' to get things done. How they do it and what happens as a result of that is what my film is all about. The film falls into a crime comedy genre and we have tried to showcase things in a new way. There are no villains in our film.
Q) The posters seem to be targeted at youth. Will there be a lot of 'double meaning' dialogues etc in the movie?
A) The posters have been designed, keeping young adults in mind. But the film has no double meaning dialogues or vulgar scenes. In fact, our film's producer is a lady and she made it very clear on Day 1 about staying away from these things. We got a U / A certificate from the censor board for our film.
Q) What can you tell us about Aravind Krishna and Dimple?
A.) Both Aravind and Dimple have done well.Coming to the characters, Aravind Krishna will be seen as a real estate operative. He lives a good life. On the contrary, Dimple will be seen as a very stingy girl.
Q.) What about Vennela Kishore?
A) Vennela Kishore has played a crucial role in this movie. He appears in 53 scenes and his character is very entertaining. He will be a big asset for the movie. Apart from Vennela Kishore, Thagubothu Ramesh is another guy who has a very good role in this movie.
Q) You worked as a music director and as a director. Which role do you like?
A) I would prefer direction any day. It is quite tough to be a director but that is the ultimate goal for many. A lot of people enter the industry in whatever they can, with the ultimate aim of becoming a director. I am no different.
Q.) What is the reason for the delay in release?
A) The first copy was ready by August. But the political situation in the state was quite unfavourable. We decided to wait. Since our movie is a small budget flick, we wanted to have a solo release of sorts at the Box Office.
Q) Some say the delay is due to reshoots. Is it true?
A) No. We did not reshoot any portions. However, we re-edited the film. The original runtime was 2 hours and 15 minutes. To keep things interesting, we trimmed the film further and the runtime is now 2 hours only.
Q) Would you like to say anything to our readers?
A) 'Biscuit' is a crime comedy and the movie has been designed to entertain you. We hope you like the film this new year .
With that, we wrapped up our conversation with Anil Gopireddy.
Interviewed by Raghava
CLICK HERE FOR TELUGU INTERVIEW
Articles that might interest you:
Ad : Teluguruchi - Learn.. Cook.. Enjoy the Tasty food