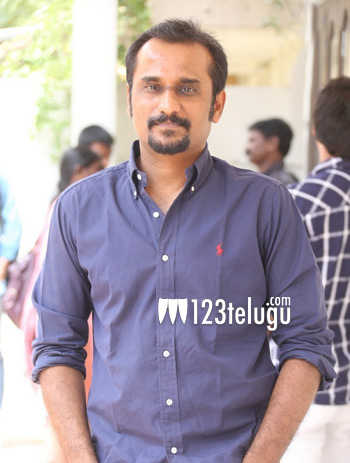 Born in Kadapa district, Deva Katta went on to become a automobile engineer in the United States. But because of his interest in films, he returned to India and made his directorial debut with 'Vennela'. He was critically acclaimed for his second film 'Prasthanam' which was also screened at International Film Festival of India. Deva Katta's recently released 'Autonagar Surya' is getting good response after the film's run time was trimmed by 12 minutes. We caught up with this talented director for a detailed interview, and let's see what he has to say.
Q) How is the response for 'Autonagar Surya'?
Day by day, this film is getting good response. Audience is getting connected to the film more after reducing the run time. After six months, when we look back 'Autonagar Surya' will get a tag of cult classic like that of 'Prasthanam'.
Q) You wrote this story which was inspired by a real incident in a train. What is that which caught your eye in this incident?
There were many crimes which took place in that incident. Railway police on duty were drunk; moreover they were asking for bribe, this is a crime. Killing innocent youth for not giving bribe is another crime. Even though, there were many crimes happening around, there was no response from public. This disturbed me a lot and I penned the first dialogue of the film 'Nidrapothunnamani Natisthunnaru' because of this incident.
Q) Why this film was set up in 1970 – 1990 backdrop?
In this film, hero is a mechanic who wanted to invent something new in automobile industry. I have set this backdrop as at that time there were more diesel, LPG and battery vehicles came into market.
Q) The commercial elements in 'Prasthanam' were the minus points in the film. Then why did you repeat these again in 'Autonagar Surya'?
Even during 'Prasthanam', I thought of removing few minus scenes but producer objected it. Now, when this film was in editing room, I insisted on removing few scenes. But producers convinced me saying that audience will enjoy Brahamanandham comedy. These scenes are taking the story off the track. From now on, I will not include any forced comedy.
Q) In all your three films, you succeeded as a writer, but why are you not able to succeed as director?
I feel that when audience likes dialogues, it means they are also impressed by movies. For me, dialogues are only the USP of the film as they can elevate the content of the story. Otherwise we just have to see the faces.
Q) As a writer, you wrote dialogues to elevate the hero. But why were you not able to put it visually ?
There is only one answer for this question. Till now, we have seen different elevations but this is another kind, and it takes time to see this type of elevation.
Q) You spent most of your life in America, then how could you maintain your grip on Telugu language?
Seeing my dialogues, people think that I read lot of books, but in reality it's not the case. In childhood days, I used to read Telugu text books and C. Narayan Reddy's poetry. I get connected to films like 'Godfather', we can see the director's mind speaking in these kind of movies. This may be the reason that I am writing good dialogues.
Q) You are taking long gaps between films. Do you spend more time on script or on sets?
After deciding the story, I will complete the script in 3 months. After finalizing this film, I have waited for few days for Naga Chaithanya's dates. We were in deep financial problems and at one point I was completely strained. I learned many lessons from this film.
Q) There are rumors that, you have narrated a story to Akhil, please comment on it?
Yes ! I have narrated a love story to Akhil which also has my usual kind of intense action. He liked the story but he has other options too, I am just waiting.
Q) You are planning to make a film with Samantha, is it true?
Samantha is a superb actress; I wanted to do a full length film with her. But it will not be a lady oriented film, I wanted to do a film like 'Ye Maya Chesave'.
Q) What are your future Projects?
There are two films in the pipe line. One is a love entertainer, and the other is a political satire. Both are in discussion stage and will let you know once they get finalized.
With this we concluded the interview and wished him best of luck for his future projects.
CLICK HERE FOR TELUGU INTERVIEW
Articles that might interest you:
Ad : Teluguruchi - Learn.. Cook.. Enjoy the Tasty food