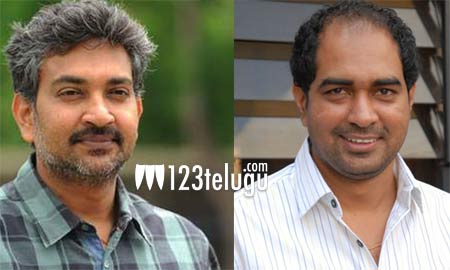 Dear Friend… You Thrashed Our Perception
Dear Anjaniputra Krish,
I had the eye feast of watching your visual brilliance Gautamiputra Satakarni. Last one week, I am being possessed by memories of this special experience. You being busy and engaged in success celebrations touring the United States, I could not wait long in sharing my emotions with you. So, I decided to express all my inner feelings in your style and forwarding this letter through media ambassador. Hope, you will accept and read my representation.
Frankly speaking, I have a confession to make before you. I admire you as director for your sensibilities in Gamyam, Vedam and Kanche. But I never soaked up with news of you directing Balakrishna's 100th film when media attentively grabbed my excitement. I thought it was a gossip item because you are a filmmaker with endearment to select stories based on human life while Balakrishna is a hero with larger than life image. I considered both of you as meticulously a bad combination. Later, I was startled when Gautamiputra Satakarni moved into pre production mode.
As an academician, I had many doubts on Gautamiputra Satakarni story because none of us equipped with minimum knowledge about this emperor. Except Nasik inscription, we have no information about him.
You left me again go shocked. I felt anxiously restless ruminating all the facts like, when or where will your Satavahan research end and how far audience can accept your story about an unfamiliar king?
Meanwhile, one more shock was waiting for me and Gautamiputra Satakarni progressed into production phase.
Morocco, Georgia, Maheshwaram in Madhya Pradesh… no rest, no intervals; the stains of your devoted team work and firm resolution to wrap the shooting in 79 days increased my heart beat. Innumerable horde of questions went through my mind. How did you plan the production? Who is your principal designer? Where have you erected the historical sets? How many days have you shot the wars? Is it really possible to architect huge magnitude of VFX works with an uncompromising quality?
Finally, the time has come. It was January 12th early morning premier show and I too was exhilarated like regular Nandamuri Balakrishna fans to watch Gautamiputra Satakarni.
Just two hours and you made me realise that every impossible event can be turned into a possible reality. I journeyed deep into the annals of historical first century visiting Shaka Purushudu Sarvabhouma Satakarni because for me Balakrishna was never on the screen. I cheered loud on every dialogue, every scene like a standard Balakrishna fan as you discovered a new dimension in heroism.
A film which would have been pure historical documentary is transliterated into a historical commercial blockbuster. Your predominantly screenplay based narrative made Telugu audience to twirl their moustache in pride.
Generally, wars are filled with huge bloodshed and violence but there are amazing emotions in your war to hold the film strongly together. Gautamiputra Satakarni is a neatly weaved visual grandeur with poetic elucidation of wonderfully written scenes.
Satavahana's are a part of history. You created history by making Gautamiputra Satakarni into a commercially viable feature film. Million Thanks for you and your team for thrashing all our suspicious perceptions into pieces. I also take a bow before Basavarama Taraka Putra Balakrishna garu's judgment in voting for a pride Satavahana story and believing in your team.
Saho Gautamiputra Satakarni…
Yours,
Rajanandini Putra Rajamouli
Articles that might interest you:
Ad : Teluguruchi - Learn.. Cook.. Enjoy the Tasty food