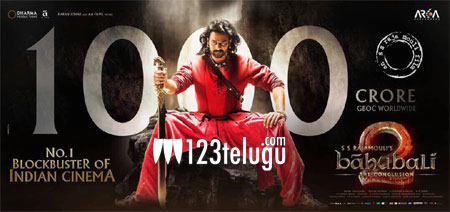 Firstly, Baahubali is already a huge hit and it does not require articles like this to sell the movie. Secondly, this is not some article written to praise Telugu Jaathi and how Baahubali now proudly represents that. So let's put that aside first. For me, a movie is a movie. I am still the same viewer who walked out depressed out of the theater that just played Anaganaga Oka dheerudu, a Telugu movie produced by Disney pictures. I am the same viewer who watched the recent Rudramadevi and hoped against hope that it should work. I am also the same viewer who watched Tamil actor Vijay's movie Puli and realized why Rajamouli deserves every appreciation he is getting.
What went wrong with Anaganagaokadheerudu is same as what went wrong with Batman vs Superman: Dawn of Justice in Hollywood. The makers were given huge budgets and they experimented with the script so much that the former movie turned out a flop while the latter is termed as the worst Superhero movie ever. And now some people are claiming why Baahubali is not a great script and how it has zero novelty. I wish they were right next to me when I walked out of theaters playing Jagadam and 1-Nenokkadine, the finest experiments of Telugu cinema. I knew they were good movies and I also knew they would not work. I wish the people that blame Baahubali for zero novelty made those movies successes to begin with.
Movies like Avatar and Baahubali are not script marvels and they are not meant to be either. They are meant to push the boundaries of filmmaking and so they had to work commercially. If Baahubali had failed there would not be another big-budgeted movie for few more decades. And Rajamouli knew exactly what was at stake, besides his producers' money, a slew of filmmakers waiting behind him to push the boundaries of cinema further. He was their torchbearer. So he could not falter and fortunately he did not.
In a generation, where Game of Thrones has become a household name even in the remote parts of India, Rajamouli did a mistake by using Elephants in the beginning of Baahubali 2. He should have used dragons instead. In the war episode in Kunthala he should have used white walkers. But no, he stuck to plain humans and cattle. So very Indian. Yes that is what Baahubali stands for- so very Indian.
One of the reviews I read said Rajamouli is such a person who does not shy away from expressing that he believes in the moral stories told in the Chandamama, Amara chitrakatha and Panchathantram books. It kind of made sense. We grew up on these stories and two more epic stories Ramayana and Mahabharatha. Baahubali story is exactly that, a mixture of everything we grew up on. May be we have seen, read or heard many of such stories but with a movie being showcased all over the world this was our chance to showcase the stories our grandparents told us, the stories we read before Internet and Netflix took over and to show the world a completely Indian story told on a grand scale.
When you have such a grand scale at your disposal it is very easy to get carried away and make something pretentiously intelligent and fail. Rajamouli needs appreciation for not getting carried away. Yes there are minor issues, plot holes, some boring moments in both but what held them together was the vision of Rajamouli to not experiment and stick to basics of making a movie work. That is no easy task to not get tempted that too when the whole country is telling that you are the best there is. So leave aside all the criticism on Baahubali and bow down before the vision of making a saleable movie on such a grand scale. Trust me it is not a cake walk. So "saaho" Rajamouli and his team.
–Column by Rohit (Opinions expressed are his own)
Articles that might interest you:
Ad : Teluguruchi - Learn.. Cook.. Enjoy the Tasty food