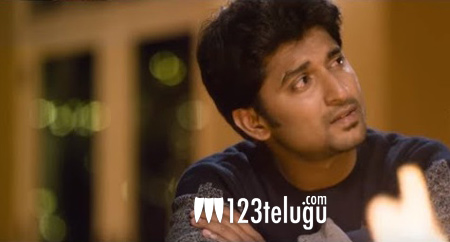 Movies become success only for two reasons. One, they are good or two they have a star in them. But most of the stars space out their movies so far that audience keep waiting for them. But what happened this year with one actor was truly phenomenal. He acted in three movies and all the sections of the audience thronged to the theaters to watch him all three times. Like I mentioned two sentences ago, he was an actor at the beginning of the year and now at the end of the same year, we can safely call him a star. He is, hands down, the most beloved actor of Telugu cinema today.
Like the disclaimer says, this opinion is truly mine and has nothing to do with the site 123Telugu. I think both Nenu Local and MCA would not have been blockbusters if not for Nani. At this date and time, no other hero could have pulled off those two movies so easily and also in the same year. But, yes there is a but, Nani should tread this path very carefully from here on.
Nani was not served this stardom on a platter. He earned every single fan of his on his own. If he is really careful, it is not an exaggeration to say that his name could be mentioned along with NTR, ANR, Krishna, Chiranjeevi and right next to Chiranjeevi. More than a fanbase, he earned loyalty and good will of the Telugu audience.
Besides this, one has to appreciate how carefully he timed Ninnu Kori, a very good movie just between two of his mass entertainers. Ninnu Kori was the best movie of his this year but it was lesser successful than Nenu Local and MCA. That is a given in any industry. Good and popular may not be the same thing always. So the timing on Ninnu Kori helped build his goodwill while the two mass movies helped him gain stardom.
But, yes just one last but, MCA was a risky proposition that really worked in his favor. Every review, every blogger, every vlogger and I bet, every casual conversation about MCA, involved a phrase "Parledhu Nani kosam choodochu". That is the amount of goodwill he earned from all of his audience, irrespective of our own prejudices. Here's hoping that he does not stretch that goodwill further. Let me end this article on similar note as Leonardo DiCaprio's Oscar speech.
"Nani, we will not take you for granted and please do not take this success for granted. You have earned it a very hard way."
–Column by Rohit (Opinions expressed are his own)
Articles that might interest you:
Ad : Teluguruchi - Learn.. Cook.. Enjoy the Tasty food