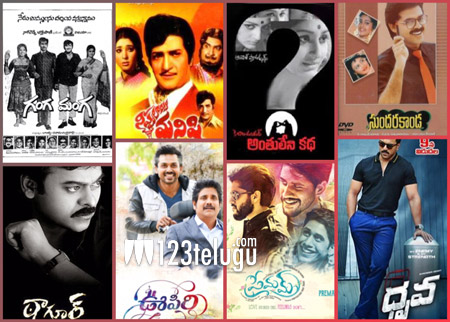 Long long ago, in a faraway land, a dad was tucking his son into bed when the son asked "Dad, can you please tell me a story now ?" The dad, who was prepared for this daily routine started telling him some story. But for the son, with his imagination at work, there were images running in his mind corresponding to the story. It was almost like a movie running his little theater in his brain. First thing, next morning, he took his younger sister, ran to his father and asked him to tell the exact same story. The father happily obliged. The son was excitedly listening to the story again and intermittently checking his sister's face.
It was like he had his sister sit next to him in the little theater to see the awesome movie he watched last night and loved. We all have done this and now when we think back it just did not make sense on why we wanted to hear the same story again and again and did not mind as long as we made someone else hear it too. Maybe because in all our innocence from that age, we understood that a good story needs to be heard/seen by all. I feel, it is with that same innocence a remake movie needs to be welcomed, provided it is an amazing story. Remakes are proven good stories. They need to be retold beyond the borders of the languages because everyone deserves to hear a good story.
Remakes are a phase in our Telugu cinema. They were there always right from the beginning but once in a while their numbers increase considerably. We had a slew of big starrer remakes in 70's like Ganga Manga, Nippulanti Manishi, Padhaharella Vayasu etc. Again, we had a multitude of remakes in 90's like Gharanamogudu, Sundarakhanda, Varasudu, Pedarayudu etc. I think we are in the middle of another phase now. This year alone we have seen three major remake releases-Oopiri, Premam and now Dhruva. And next year we have much more coming.
There is nothing wrong in a remake if it is a beautiful story, like any of the above-mentioned movies. They all were and are still very good stories (or at least that involved good story telling). If not for remakes, we would not have had great movies likeDevadas, Anthuleni Katha or Tagore. Watching an original in one language and seeing its well-made remake in another is almost equivalent to the feeling of reading a good book and seeing it made into a good movie. There are expectations, imaginations of how the new set of actors will perform, excitement on how the new director will picturize and so much thrill associated with watching the movie unfold itself with new faces. But there is a slight stigma towards remaking classics too, which Premam faced and fortunately came out with flying colors raising the bar pretty high for remakes.
The bad side of the remakes is that the directors and the writing team take the beating. VV Vinayak did not stick to just the remakes after his hugely successful Tagore nor did Chandoo Mondeti after Premam success. Post Dhruva, Surender Reddy too would be no exception. Making a remake is like confining oneself inside a very small bubble of creativity. You have very little wiggle room for your creativity and that pains the creative people. There is also this constant fear of not living up to the original, which puts, even more, pressure on the creative process. So it a trade-off between what audience deserve and how much beating the makers' creativity can take. But even if it works, the makers cannot take any pride in it as the credit always goes to the original makers. And sometimes a remake might not even succeed in creating the same magic as the original and in turn forever losing the chance of spreading a good story.
Tamil movie Soodhu Kavvum, made as Geddam Gang is a recent example of a good story that could not create the same magic as the original. Ravi Teja's Naa Autograph, remade from original of the same name, did not get its due credit when released but now enjoys a classic status. In my opinion, if it is a good story, audience deserve to hear (see) it and preferably at least matching the original's magic, of course at the cost of makers sacrificing their creative freedom.
Now the ugly side of it, the blind remakes of potboilers. Let's take a pause here and read what a potboiler means-a book, painting, or recording produced merely to make the writer or artist a living by catering to popular taste. In other words, these are the stories that do not deserve to be told. But they are told nevertheless because they worked elsewhere and here either the actors or the makers are desperate. Movies like Venkatesh's Gemini or Nagarjuna's Snehamante Idera or Chiranjeevi's Sneham Kosam or Prabhas's Yogi are some examples. They give remakes a very bad name and unfortunately the percentage of such remakes is very high. Such movies are the sole reason why remakes are so looked down upon as a whole.
Only exceptions I can recall are Saamy's remake Lakshmi Narasimha and Dabbang remake Gabbar Singh. They were changed considerably to be better movies than their originals and so worked big in Telugu. But such movies are very few and far away. Movies are an entertainment for the audience who pay for those, while they are the bread and butter for the makers, besides being the most popular art form. So who gets to decide what should be remade, the paying audience or the makers making a living out of it? But no matter who decides, the kid and his sister in the faraway land should not be deprived of the good stories. In the end, that's all that matters, good stories….keep them coming remakes or otherwise and please pick wisely.
– Column by Rohit(Opinions expressed are his own)
Articles that might interest you
Ad : Teluguruchi - Learn.. Cook.. Enjoy the Tasty food