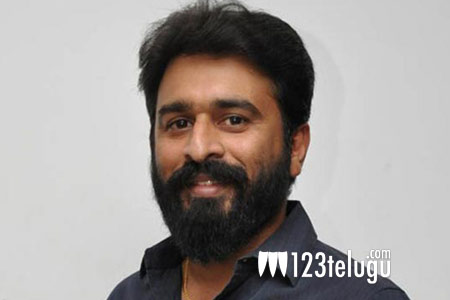 We met director Sudheer Varma before the release of his new film Keshava and spoke at length about the film. Now that the film has been declared a hit and has entered a profit zone, we met up with Sudheer once again and spoke about the success and various other facets of his film. Here is the transcript.
How is the response for the film in the second week?
We had some very good openings and the film started on a good note. We went on a promotional tour and the response has been just great. The film was playing on four screens close to each other in Vizag and every show was sold out. Our film is being appreciated big time by the A center audience.
What about the B and C centers?
Frankly, things have been a bit slow in those areas as the content is a bit off beat. But we were very clear from the day one that our target would be the urban audience who like such serious and content oriented films.
Why did your film receive mixed response on an opening day?
That was because of the hype that our trailer created. Maybe a number of audiences expected too much from the film and this was the reason for the mixed talk. But it was a blessing for us as all those who went in to see the film with such negativity liked it even more.
The audience were a bit clueless as to how Nikhil comes to know about Rao Ramesh's plot. How do you explain it?
The moment Nikhil kills Ajay, the latter's phone rings and I cut the scene there and brought it right to Rao Ramesh and Isha Koppikar's confrontation. I felt that it was a screenplay based move which will work big time. But many had a slight confusion and I will take care that I will be even clearer from now on so that audience will find it easy to understand what I am narrating.
You also did not utilize Nikhil's heart disorder?
Yes! when I wrote the script, I made it an extra point so that Nikhil's role would have an edge and showcased it only when Nikhil kills Raja Ravindra. But once again, everyone thought there will be so much about the disorder and the story would run on that which is not the case.
How safe is your film business wise?
We made the film on a budget of 6.5 crores and we have already broke even. My producer had table profit even before the release. What all we are getting now is extra profits for everyone.
About Nikhil's performances?
As I already told you that once the film releases, Nikhil will walk away with all the credit because of his performance. The same has happened as the film worked mainly because of his role, camera work, and my stylish screenplay.
The best compliment you received from the industry?
After watching the film Trivikram sir congratulated me for my work and said that I only showcased what was needed and did not deviate from the point. On the other hand, director Sukumar knew the story right from the time the film was launched. After seeing the film, he said that I made the film even more than what he imagined. Such compliments from senior directors are very precious and I will cherish them for a long time.
Finally, what does Keshava's success mean to you?
This film gave my confidence a huge boost and proved that even offbeat films if told with an engaging screenplay would be appreciated by the audience.
Next Project?
If everything goes as planned, my next film with Sharwanand will start in August.
With that we ended our excusive interview with Sudheer Varma and wished him the best of luck for his future.
Interviewed by Avad
Articles that might interest you:
Ad : Teluguruchi - Learn.. Cook.. Enjoy the Tasty food