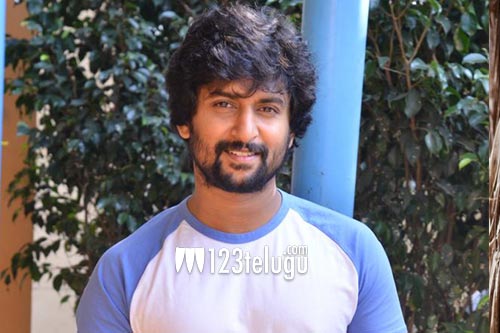 Jersey is ready for release this Friday and on this occasion, we caught up with Nani for a detailed interview. Here is the transcript.
Is Jersey a biopic of late cricketer Raman Lamba?
Even I heard that. This news came when the teaser was out and someone felt that it is a biopic and made the news viral. Once you watch the film, you will understand for yourself that it is a fictional story.
About comparisons with Majili?
I have not seen Majili yet so I cannot comment about the film at all. Before the release, comparisons are inevitable and I can't help that. Once again, I can say that all these comparisons will go away once you watch the film.
How are you connected to cricket in the first place?
I was not that a cricket buff in my schooling days and used to be an extra player in the team. Even when I grew up, I used to change the channel when cricket use to come. Now that I have worked for Jersey, my love for Jersey has grown.
Preparation for Jersey?
I learned cricket from Daniels Cricket Academy in Hyderabad. It was a rigorous process and it took a lot of time to get well versed with the game. During my training, it took me a lot of time to understand what the game of cricket is all about.
Looks like the film is about a father and son relationship?
Yes, that is the driving force of the film. For me, that was the main key to accept the film. When Gautam was narrating the film, I was totally immersed in it and I feel everyone will connect to it completely.
Many say that you are very confident about the film?
Yes, I am very happy with the film. More than overconfidence, I am content with the film and the impact has created on me. I don't want it to release and feel it should stay with me forever. Such is the joy of making this film and that is the reason I have been saying that Jersey is my career best film.
Gautam's work as a director?
He has done more than what he has narrated to me. I loved his honest approach and did not watch his previous film Malli Raava. I heard the script reluctantly but got immersed in the story and wanted to do the film at any cost.
Do you believe in stardom?
Yes, I do. But I don't take it seriously. Things have changed a lot these days as the meaning of the star has changed nowadays. I am doing my work which is being appreciated a lot and I am very happy about it.
What's your take on the digital and web content which is coming up these days?
I feel that this is going to be huge in the coming days. I am game for it and will also produce stuff in the future. But my dates are packed till the next year.
Articles that might interest you:
Ad : Teluguruchi - Learn.. Cook.. Enjoy the Tasty food