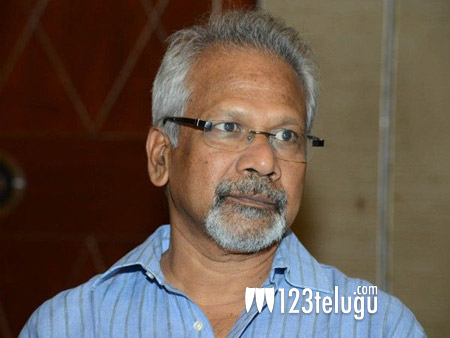 I think it was in the comments section of Cheliya teaser or trailer that I read a comment which said Mani Ratnam movies are over hyped yawn fest sleep inducing ones. Usually such type of comments do not affect me. But the usage of words suggested that it was someone well educated but misinformed. It is not that person's fault either. Mani Ratnam has not been his best in recent times. His last notable master piece was Sakhi in Telugu which was almost two decades ago and an entire generation is totally oblivious of his talent. So this article is a 101 on the genius called Mani Ratnam.
I grew up hearing nothing but awesome things about a Tamil dubbing movie called MounaRagam. In a generation of very loud cinema, Mani Ratnam made a movie with so many silent moments between husband and wife as the title suggests. But at a later stage of my life I realized that he used silence to convey so many emotions in that movie. It impressed both the audience and the future film makers a lot.
It would be a blasphemy for a person like me to even attempt to explain what is so genius in movies Gharshana(Not Venekatesh's), Nayakudu and Dalapathy. Any enthusiasts in this generation still unaware of his genius should first watch these movies.
Two movies I would like to talk about are Anjali and Geethanjali. They showcased how efficiently he can portray complex human emotions on a screen. That which is totally unmatched till date. Talking about a mentally challenged kid and trying to remove the stigma around them in early 90s is not an easy feat and a very noble one. What is more exciting is, the movie is a very good watch too, one of the best. Coming to Geethanjali, making a movie with terminally-ill hero and heroine and making it a funny one with a strong undercurrent of the inevitable is what makes this man an impeccable genius.
What can I say about Roja and Bombay, the boldest mainstream Indian movies of those times and that even the common audience loved. Both show how at a ground level common man is affected by things like Terrorism and Communal tensions. Prematho (Dil Se) is much bolder and way ahead of its times.
And then came Sakhi. A visual poetry mixed with the emotional journey of a couple that have been through love and have seen the highs and lows of life. The technique used in the film with intermittent flashbacks was ahead of its time, which every film maker even today is tempted to try. Unlike many film makers who make techniques in direction and shot making dominate their movie, Mani Ratnam never lets the technicalities overshadow the emotions in the story. For him the emotional content takes the top priority.
He might have given mostly flops off late but his flops are still good stories very well told, only problem is that they were told to wrong audience. As in, Iddaru or Amrutha are not subjects for Telugu audience while Kadali too lacks any connecting point to Telugu audience, at least the Mani Ratnam movie watching audience.
I would like to conclude by saying that may be this generation missed the golden period of this genius but that does not make him any less even for today. I am yet to find a film maker who could at least come close to him in terms of film making, the art.
–Column by Rohit (Opinions expressed are his own)
Articles that might interest you:
Ad : Teluguruchi - Learn.. Cook.. Enjoy the Tasty food