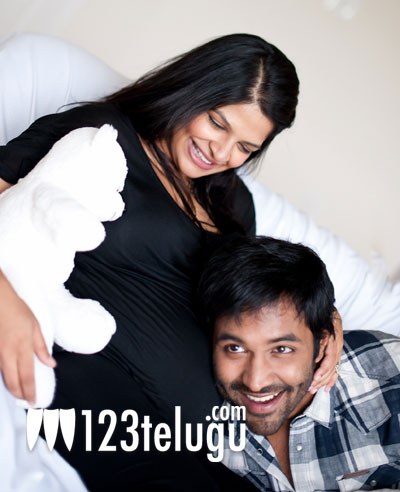 Greetings to all my well wishers. On the 2nd of December 2011, Vini and I were blessed with twin girls. Vini and my tiny little angels are doing very good by the blessings of the almighty.
I am humbled by hundreds of greetings my family has been receiving over the past three weeks. This is in addition to several congratulatory emails and tweets to Vini and also to my Father. I want to thank each one of you for your wishes and blessings for my little ones. This has been by far the happiest moment in my life. I will cherish these memories all my life. Tears of joy in Vini's eyes in the operation room when the beautiful ones entered this world; happiness in Dad's eyes; My mom's hugs and kisses; the concerned look of Vini's parents, asking me how Vini was when I came out of the operation room; Lakshmi helping me with my first diaper change; Manoj running away the first time while changing the diaper and later reluctantly helping me change the diaper for the younger of the twins. Most of all, the stares the little ones give, makes my heart pound so hard and fast.
Life has suddenly become brighter, happier and fulfilling. It is an amazing sense of delight and happiness. I have two newer reasons to live. Becoming a Father is such an amazing feeling. Now, all I can say for those waiting for the right time to have kids, you are delaying the happiest moments in your lives.
I have also been getting a lot of mails (also hate mails) on why Vini chose to deliver in New York and not in Hyderabad. Hyderabad has good children hospitals but Vini and I had an understanding even before our wedding that our children will be born in the city she was born. Also the privacy we have here is precious for us. I understand that being an actor, happenings in my life naturally come under public scrutiny.However, considering the large friends and family of both the Manchu Family and the YS family, we would not have had any time spending time with the babies if she had delivered in Hyderabad. I wanted to cherish every moment of this wonderful time and I was willing to take the brunt from many family members and friends who couldn't come here. Not many know that I walked out of a film that was to be directed by a very popular director because they couldn't relieve me for more than 3 days during the Delivery. At this point of time in my career, I cannot afford to say No to such a big director and everyone who knows about this, think I am a fool to have rejected this film. For all of those who think I am crazy, all I can say is, the reward of witnessing your kids is an experience to experience. I am young and age is on my side. I am born to act in Films and I will surely team up with this director again in the near future. I am sure this director understands reasons for my refusal to be a part of this project at such a landmark phase in my life.
With the blessings of our parents, Vini and I have decided on the names of our Twins. Ariaana Manchu and Viviana Manchu. Both of them have dimples (the only good quality in me) and they took their complexion from their mother. One looks like me and the other like Vini. I pray that they have the brains of Vini, courage, talent and kindness of my dad, the humbleness of Vini's dad, patience of my mom; strength of Vini's mom, Confidence of Lakshmi, naughtiness from Manoj and of course my Height! (May be a little less). Most of all I hope and pray they choose wonderful Actors/Singers; but it is entirely up to them what they want to do and importantly have charitable and helping nature in them. If I be 10% of a Father; like how my Father is to us (Lakshmi, Manoj and me); I think I will be a great one.
Thank you all for your blessings for Ari and Vivi.
With regards,
Vishnu Manchu
Articles that might interest you
Ad : Teluguruchi - Learn.. Cook.. Enjoy the Tasty food