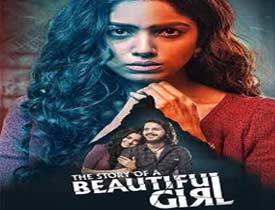 Release Date : May 12, 2023
123telugu.com Rating : 2.25/5
Starring: Nihal Kodhaty, Drishika Chander, Madhunandan, Bhargava Poludasu, Bhavana Durgam, Samarth Yug, Devi Nagavalli, Meher Sriram
Director: Ravi Prakash Bodapati
Producers: Prasad Tiruvalluri, Pushyami Dowleshwarapu
Music Director: Arviz
Cinematography: Amardeep Guttula
Editor: Prawin Pudi
Related Links : Trailer
Story:
Charithra (Drishika Chander), a voice artist hailing from a middle-class family, soars to new heights through her hard work. She has a friend named Ravi (Nihal Kodhaty), who is an LIC agent. One day, Charithra goes missing after having dinner with a businessman named Vikram (Samarth Yug). The police department doubts both Ravi and Vikram for Charithra's missing. What exactly happens to her? Who is this Vikram? Is it Ravi or Vikram who is behind Charithra's missing? The film has the answers.
Plus Points:
Drishika Chander, who played the female lead, has a good screen presence, and the actress performed nicely. The fun generated through her Hindi accent evokes laughs. Also, she did a fine job in the emotional scenes.
Nihal Kodhaty was a good cast for Ravi's role, and his scenes with the female lead were a bit engaging. The first half of the film is somewhat bearable due to the performances of the lead actors. Bhargava Polidasu as the officer who investigates the missing case gave a subtle performance. A couple of songs were good.
Minus Points:
The makers tried to create awareness about a burning issue, but the way the film is presented isn't appealing. The movie is filled with so many unwanted scenes that create irritation. It is not enough if the intention is good, the execution also needs to be perfect for the topic chosen to reach the audience.
The whole second half is an unbearable mess, and it is stretched for no reason without getting to the main point. It is only during the last few minutes the actual point is presented, but it is too late by then. Only these final portions are good in the second hour, but the remaining part is dull and insipid. If the director wanted to reveal the central issue in the last few minutes, the narrative till then must have been watertight.
The investigation angle is not impressive, and it lacks clarity too. The flashback portions could have been slightly trimmed, as the film is a bit lengthy. The overall impact would be much better had the director conveyed his point in a crisp manner, eliminating the redundant scenes. Devi Nagavalli's character lacks depth.
Technical Aspects:
Arviz's music is pleasant, and the background score is also good. The cinematography by Amardeep is nice, and so are the production values. The editing wasn't great.
Coming to the director, Ravi Prakash Bodapati, he did a disappointing job. He took an important concept, but narrated it in an unengaging manner. Had he come up with a gripping screenplay, things would have been on the next level for sure.
Verdict:
On the whole, The Story Of A Beautiful Girl has a good point that has been told in a dull manner. Drishika Chander and Nihal Kodhaty are fine in their roles. The maker's intention is laudable, but the movie needed a lot more effort in execution to save the day.
123telugu.com Rating: 2.25/5
Reviewed by 123telugu Team
Articles that might interest you:
Ad : Teluguruchi - Learn.. Cook.. Enjoy the Tasty food
TAGS:
Bhargava Poludasu
,
Bhavana Durgam
,
Devi Nagavalli
,
Drishika Chander
,
Madhunandan
,
Meher Sriram
,
Nihal Kodhaty
,
Samarth Yug
,
The Story Of A Beautiful Girl Movie Rating
,
The Story Of A Beautiful Girl Movie Review
,
The Story Of A Beautiful Girl Telugu Movie Rating
,
The Story Of A Beautiful Girl Telugu Movie Review