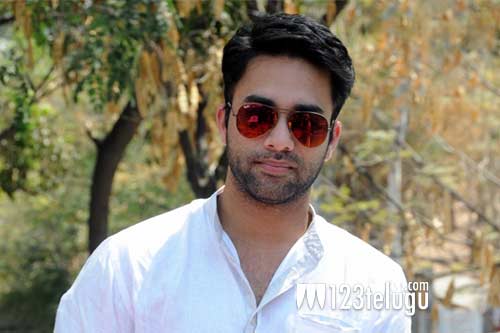 Continuing the lockdown interview series, today, we bring you an exclusive interview with the super talented and controversial actor Navdeep. In a detailed conversation, we spoke to him about his bad-boy image, OTT fame, C Space, marriage plans, and future projects. Here is the transcript.
What have you been doing during this lockdown?
Well, my day starts with working out and then I listen to scripts over the phone and talk to my producers and directors about my upcoming movies. I have been watching a lot of Malayalam movies off late and would suggest you watch Trance and Driving License. They are pretty good.
Tell us about your current projects?
The first season of Masti's is out. I have done a Hindi web series on Alt Balaji which is out and a feature film called Ramayan in Hindi. I have also done a Tamil film and have signed two more good films in Telugu. I am also doing a negative role in Vishnu Manchu's Mosagallu.
Are you happy with your career?
Initially, I was not that happy but from the last year or so, things have fallen into place quite well. I am very serious about my career now and have been planning it cleverly. You can say I am in the best phase as of now and this will surely continue. I can see it.
You have never been scared to take risks. Does that come easily to you?
In a way yes. Firstly, I can only take risks with what I am offered as an actor. Sometimes the best is not offered and I am forced to choose some risky roles. That is the reason, you will see me in all sorts of roles. When I started doing OTT no one was doing it. Now, everyone wants to do it. That's how things work sometimes.
About your bad boy image?
Laughs. I am no more a bad boy. Because of some mistakes, I did in the past, that image was obviously created and the media took it to the next level. But Bigg Boss changed it all as who I am as a person, the audience and media came to know the real me and since then, the approach has really changed.
Tollywood is not utilizing your talent properly is the talk. What do you feel?
In a way yes, I can bring so much to the project if cast well I feel. But I don't blame anyone as they need to see the commercial aspect of the film also. There will be a time when I will get some best roles and am waiting for it.
What's happening in C Space?
Touchwood, things have been going well in C Space. Very soon, we will start producing two films in C Space. These days, if I am not busy with my films, the place I go to is C Space. I am very happy that I have created such a platform.
How long will you enjoy your bachelor's life?
Laughs! A few more days I guess. On a serious note, I have not planned anything as I feel my good phase has just started and I need to settle down financially and then think about marriage. As of now, I am married to my career.
Tell us about your family support?
In the initial phase of my career when I was making news for all the wrong reasons, my parents were quite scared and worried about me. But with time, they have come to know about the field and are big support now.
Any particular director you want to work with?
I have grown up watching Chiranjeevi films and would love to do a mass film. I want to act in a Puri Jagan film where he will showcase me in a superb way.
With that, we ended our interview and wished Navdeep the best of luck in his career.
Interviewed by Avad
Articles that might interest you:
Ad : Teluguruchi - Learn.. Cook.. Enjoy the Tasty food