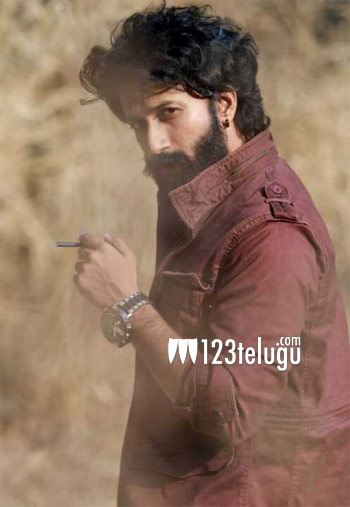 Satyadev is one of the most talented actors who is not getting his due as of yet. He is celebrating his birthday today and on this occasion, we caught up with him for a very detailed interview. Here is the transcript for the first part of that interview.
Did you always want to become an actor?
I don't know what inspired me exactly but I can say Chiranjeevi garu was in a way an influence. My mother says that I never used to eat unless and until Chiru sir's songs were played. From the day, I was in my senses, I wanted to be an actor.
Your family background?
I am basically from Vizag and completed my engineering. My dad used to work with Eenadu and now he works with Hans India and is in the media. Mom is a housewife and my sister is a doctor.
Why do you always maintain a low profile?
Even many say that and I too feel that I need to improve my PR and be in the news. I am doing my best and will make sure that things will change big time.
Your struggles before becoming an actor?
I have done all sorts of thighs to get into movies. As I was an engineer, I did my job as a backup. I remember the days where I used to work the night shift. Till Bluff Master, I have been working night shifts. I used to work in the nights and then do my shoots in the mornings. I wanted to make sure that I am in a better financial stage so that if things go wrong, I can manage. I left my family, friends and my only aim to make it big in films.
Why did you do fewer steps with Jyothi Lakhsmi?
You won't believe me that I was offered 120 scripts post that film. Nothing was exciting and most of them were some mass commercial films. My aim is clear in life and I want to act and do things that I am capable of. So, the routine stories I did not attempt and that is the reason
What made you jump into the OTT bandwagon?
Stories. The stories that are told are very good at OTT and that is the reason I made a plunge. If you see my shows Gods of Dharmapuri and Locked, they have solid stories and attracted me towards them. More than that my roles in these shows are superb.
Both your two films are out on OTT. Is that disappointing?
To be frank, I would love that my films come out on the silver screen as the reach is high. But we in a weird situation now and the producers are in the best stage to release their film. Uma Maheshwara is a film that I am eagerly looking forward to.
Many think that you are not getting your due. What do you say?
I am not the one who came on to the scene with a boom. With each film, I am trying hard to make my mark. But some of the films which I do were stuck in the making, did not get promoted well, and also had other issues. But now, things are good and I am getting good scripts and will surely make my mark.
What were you doing before the lockdown happened?
I was doing a film called Sky Lab which is based on a true story and is science fiction. Not many know about this which happened in 79. Nithya Mene is playing the lead and Vishwak is the director. Apart from this, I am also doing Powe Peta with Nithin and Keerthy Suresh. Apart from this, there are also a few films which I will be announcing soon.
With that, we ended the first part of our interview and wished him the best of luck with his new film Uma Maheshwara Ugra Roopasya.
Interviewed by Avad
Articles that might interest you:
Ad : Teluguruchi - Learn.. Cook.. Enjoy the Tasty food