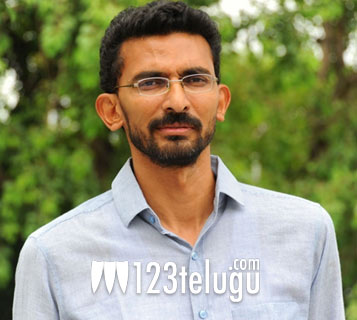 Shekhar Kammula, has always been associated with some meaningful films in the past. He is now back with a suspense thriller in Anamika. The movie is slated to hit the screens tomorrow, and we caught up with Shekhar for a detailed interview. Let's see what he has to say.
Q) Why have you chosen to remake a film like Kahaani ?
Basically, it was not my idea. When the producers approached me to direct this film, even I was apprehensive. After seeing their conviction, and the current scenario in India, I decided to go ahead with this film.
Q) Why did you choose Nayanthara as the lead. Did you consider any one else ?
We selected her because of her popularity in both languages. Names like Anushka, Anjali and some other new faces were also considered, but we went ahead with Nayanthara.
Q) Coming to Nayanthara, Why is she not promoting the film ?
I don't have much say about her promotional activities. I thought promotion would never be a problem, as some huge corporate houses were involved. But now her absence itself is creating a lot of buzz for the film.
Q) Why did you take the help of Yendamuri for this film ?
I always wanted to work with Yendamuri from a long time. When I decided to make this thriller, the first name which came to my mind was him. He is a master of thrillers, and was the right person for our guidance.
Q) You have gone without the pregnancy factor, which was the biggest USP of the original. Any particular reason for this ?
Every one knew about the suspense factor from Kahaani. I deliberately went without it, so that I could bring out more emotions with a normal person who is in problems.
Q) You have always worked with new comers. How was it working with Keeravani ?
I had a great time working with Keeravani on this film. He has given some great music, which is a big plus for the film.
Q) Anamika is a completely new genre from your films. Did you find it tough ?
The writing was a bit tough. Once I was done with the main script, I had no problems with the film. You can get to see a two hour high voltage thriller in Anamika.
Q) What about the Tamil version. How are things going on for the release ?
Things look equally good for the Tamil version. It is getting a much bigger release in Tamil Nadu, and the hype surrounding the film is quite good.
Q) If you can recollect, all you films have been releasing with mega family hero films. Any particular reasons for this ?
Laughs ! I have not thought about that any time. But this time, I know that Kotta Janta is releasing with my film. It is just a co-incidence and was never planned.
Q) What are your future projects ?
Once I am done with Anamika, I will be making the Happy Days Hindi remake. Salman khan is co-producing the film.
Q) Finally why should people watch Anamika when everyone has seen the original ?
According to me, most of the common public has not watched Kahaani. The essence of the film is same, but the way I have executed in Telugu nativity, makes it interesting. Five minutes into my film, you will never remember Kahaani.
Interviewed by Avad M
Articles that might interest you:
Ad : Teluguruchi - Learn.. Cook.. Enjoy the Tasty food