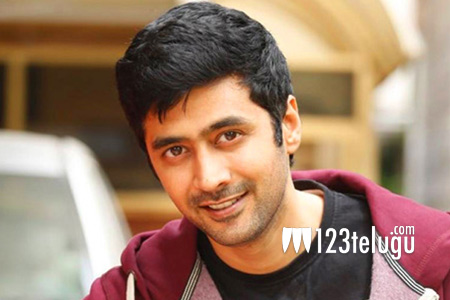 Continuing the lockdown interview series, today, we bring you an exclusive interview with none other than the super talented Rahul Ravindran. In a detailed conversation, we spoke to him about Manmadhudu 2's failure, dream project, acting career and much more. Here is the transcript.
How has the lockdown been treating you?
I am getting a bit frustrated but there is no choice. Frankly, this is the time to stay at home and support the government as the situation is even scarier now then it was before. I am stay put at my Hyderabad residence along with my wife Chinmayi.
What have you been doing during this quarantine time?
I have been watching a lot of shows and playing FIFA like crazy. Also, I will start writing a script soon and both me and my wife are watching Big Bang Theory as of now.
Speaking of your wife, she is doing great charity work?
Yes, this idea stuck to us when a call driver in Chennai told us that he has no money to feed his family. Then Chinmayi came up with this idea to make videos for people and then donate the money to the needy. So, she is all the time busy recording videos and helping everyone. I am so proud of her.
Chinmayi and her statements get quite controversial. As a husband how do you support her?
Frankly speaking, I feel that she has a very strong voice and can deal with her own problems well. I only provide emotional support and make sure that she does not get bogged down. There are also times when I tell her not to do certain things but everything is upon her as to how to deal with situations. The number of messages she is getting about exploitation are just mind-blowing.
How did Manmadhudu 2's failure affect you?

Oh, it affected me big time. I could not come out of depression for months together. It took me five months to just start writing a new script. Somehow from the day, the title was announced many were not happy and the abuse continued until the film released as well.
How was Nagarjuna's reaction to the film's outcome?
Nag sir has been a sweetheart from the beginning and supported me a lot. He also called me days after the film's release and appreciated my work ad said that it was a team effort and sometimes the audience doesn't like what they felt is right and there is nothing to get so bogged down. The best thing was when he told "Don't let one Friday spoil your career. Fight and get back".
Can you tell me what went wrong with the film?

I clearly know that this was a great chance for me to make it big. But things went wrong. I don't want to pinpoint that this or that went wrong. I only feel that a majority of the audience did not like it and we need to accept that fact and move ahead and give our best again.
So, what next?
I have a couple of scripts ready. One of them is a crazy subject which I am planning to make with a big Tamil star. Other than that I have a simple script which I will do soon. Everything is under the scripting process and as an actor, I have two more films lined up which I will announce soon.
So how are you looking at your career as an actor?
I want to do both but my preference is direction. But as an actor, I really want to break the mold and do experimental stuff in the coming days.
Is there a dream project that you would want to direct?
Yes, ever since I became a director, my big dream is to direct Pawan Kalyan and Mahesh together in a film. I know it is not that easy but would love to do a different kind of a film with them.
With that, we wrapped up our interview and wished him the best of luck for his future projects.
Interviewed by Avad
Articles that might interest you:
Ad : Teluguruchi - Learn.. Cook.. Enjoy the Tasty food