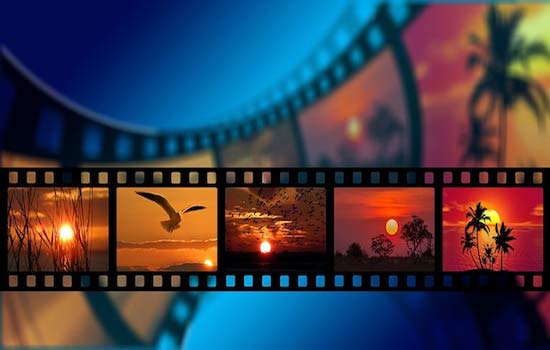 Several Bollywood movies have released this year. Bollywood gives the likes of Hollywood a run for its money with numerous compelling storylines and adaptations. Many more movies are still yet to come. From blockbuster franchises to romantic tales and intesresting dramas, there are several flicks to enjoy.
Here, we briefly review some of the most famous Bollywood movies released in 2022.
A Detailed Analysis of Latest Bollywood Movies
The gaming industry that offers games like  The International 11 is not the only pride of India, the movie industry is as well. Encompassing different genres and storytelling styles, here's the latest review of some Bollywood movies worth your time.
1. Runway 34
Runway 34 explains the story of Captain Vikrant and first officer Tanya Alburqurquee. They both find themselves in an investigation after a pilot's flight takes a mysterious trajectory from an international destination.
The movie depicts how scary and disastrous aviation mishaps can become, especially when pilots make the wrong decisions under strenuous conditions. The aircraft scenes play on the audience's psyche with engaging characters, drama, and suspense, showing them the consequences of bad weather during a flight.
Generally, the movie takes off quickly and keeps audiences hooked till it grinds to a halt. And with many relatable scenes and situations, it gives viewers a genuine sense of suspense. Runaway 34 gets rave reviews from both critics and audience.
2. Gangubai Kathiawadi
The story of Gangubai Kathiawadi captures Ganga's ascent to power and fame, from being a small-town girl to becoming the queen of Kamathipura in Mumbai. Based on Jane Borges' and Hussain Zaidi's book 'Mafia Queens of Mumbai,' the film beautifully depicts Gangu's character transformation during the various stages of her life. Although the plot takes a while to develop and even slows down along its path, it still leaves an impression through its powerful scenes.
Alia Bhatt takes charge as the lead character and perfectly embodies the role of the boss lady in a lustful world. After a few scenes and dialogue, you'll gradually root for her.
Like many Sanjay Leela Bhansali movies, this is a visual delight, capturing the dark alleys of Mumbai's red-light area. The plot also draws attention to some poignant truths about Indian society and the lives of sex workers. Gangubai Kathiawadi receives accolades from both audience and critics.
3. Badhaai Do
Set on capturing the difficulties of gay relationships and marriages in Indian society, the film depicts how unions aren't always what they seem. Of course, sacrifices have to be made, but this movie explains one of a different kind, one that is often discouraged but has always been in existence.
The movie essentially explains the intricacies of a lavender marriage. One is between two gay persons who agree to a union because of its convenience as they try to fit into society. Such marriages help gay couples avoid the social stigma of being single and help them live their lives free of sexual discrimination.
This narrative, however, is addressed from a place of wit and humor while applying a great deal of sensitivity. In its bid to explore different issues, the story occasionally loses its way, but it eventually lands perfectly.
Although Bollywood has seen numerous movies where the stories explore the gay and lesbian communities, this movie takes time to provide a perspective on Indian families. It is a good watch, and it is one of the few that adds tangible value to Indian society. Apart from audiences, the critics also rated it well, making it one movie you should consider watching.
4. Attack
The story delves into a universe where India is on the cusp of an evolution. The main character loses his girlfriend to a terrorist attack and gets paralyzed from the waist down due to the incident. Subsequently, with revolutionary government technology, he finds his feet again and defeats the terrorists.
The movie creatively engages artificial intelligence with the character involved in the story. However, the end of the film seems a little rushed. Notwithstanding, it is an exciting watch, from start to finish, with a decent rating from critics.
5. Jhund
In this movie, former sports coach Vijay Barse trains underprivileged kids in football. The goal is to keep them away from criminal activities rife in Nagpur's underbelly. The film subtly presents several issues, including societal judgments, women's education and rights, class differences, and economic differences. However, addressing some of these problems divert the attention of the proceedings, limiting the general rhythm of the story.
Jhund is a dramatic sports film without the typical action moments every few minutes. But its storyline slowly drives home its ideas that will leave you asking questions.
Conclusion:
All these movies have something to offer their viewers with an unending mix of drama, action, and romance. Each review brings the film's purpose to the fore and helps you choose which will get the most satisfaction. Whether watching for fun or learning one or two things, these movies reviewed above will all be worth your time.
Content Produced by Indian Clicks, LLC
Articles that might interest you:
Ad : Teluguruchi - Learn.. Cook.. Enjoy the Tasty food